 It looks like the San Diego County Fair will go on as scheduled, even though there is that big lawsuit going on behind the scenes. Tickets are still being sold and the fair says, "We are doing everything we can to preserve a full carnival midway at the Fair." One ride company who was up for the bid to operate rides, games, and some food vendors for the fair for the next five years is suing the TDAA saying they used favoritism in choosing the company they ended up going with.
Two-thirds of Americans are confident that they could "live off the land" if they had to. 1/3 of people say they could last over a year self- sufficiently. 2/3rds of people say they "wouldn't have any problem" growing their own produce if grocery stores closed. And people who lived in the city were the most confident with 72% of city dwellers saying they would be veggie sufficient. (photo credit: Getty Images)
31 year old Alyssa Nakken made history yesterday as the first woman to coach on field in a regular-season Major League Baseball game! She is a coach for the San Francisco Giants' and she took the field and coached first base yesterday against the Padres. She came in after the other coach got ejected from the game. She is a assistant coach who works heavily with baserunning and outfield defense. She was a standout softball player at Sacramento State. When they announced that she was replacing the coach who got ejected she got a standing applause and a handshake from Padres first baseman Eric Hosmer. Unfortunately, the Padres lost 13-2.
Speaking of the Padres, here is everything you need to know about the Home Opener tomorrow! They are playing the Braves and game time is 5:10pm. If you plan to drive, parking may be a little difficult so plan ahead.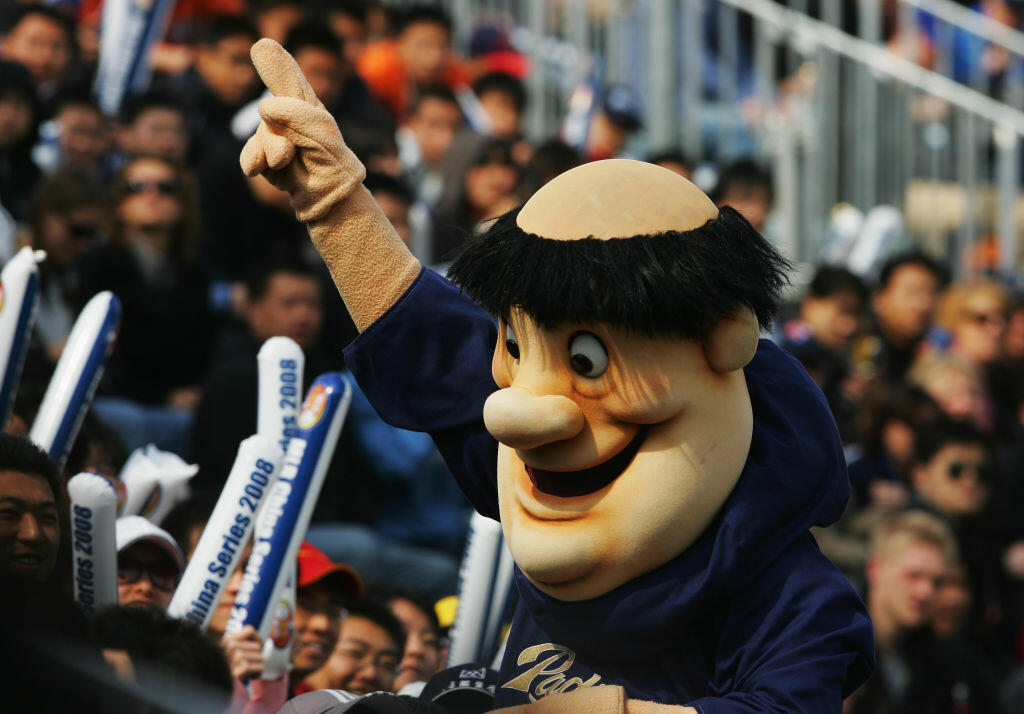 (photo credit: Getty Images) 
Krispy Kreme is offering a dozen original glazed doughnuts for the price of a gallon of gas starting today through May 4th.  So every Wednesday, They'll set their price based on the average gas price for a gallon on the Monday of that week. For example if the national average on Monday for a gallon of gas is $4.11 then that Wednesday a dozen doughnuts will cost you $4.11. (that's this weeks price) Price alerts will be posted on the Krispy Kreme Facebook, Instagram, and Twitter accounts, as well as at krispykreme.com/offers/beatthepump. A dozen original glazed doughnuts normally costs around $10.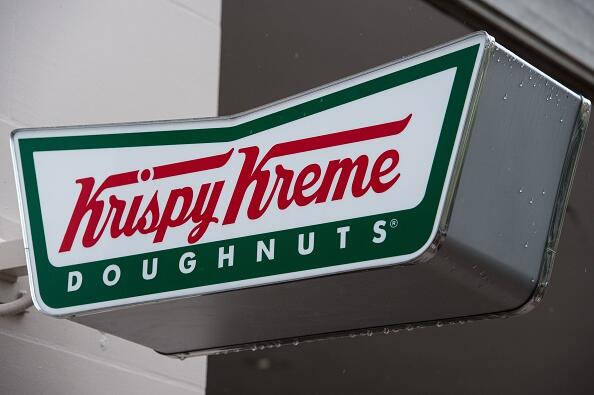 (photo credit: Getty Images)
The San Diego Police Department says they will ramp up security on MTS after the NYC Subway shooting that happened yesterday. 29 people were hurt, 10 were shot, on a busy subway in Brooklyn New York yesterday morning. A suspect wearing a gas mask opened two smoke canisters and then began shooting. When the train reached the next stop, the doors opened, and smoke and people poured out. Five people were in critical but stable condition. Police have identified a 62-year-old man as a person of interest in the shooting, though he hasn't been named as a suspect. He rented a U-Haul truck in Philadelphia, where he lives, and the keys to that truck were found in the shooter's belongings left behind at the station. They later found the van in Brooklyn. Authorities say the scene could have been worse, but the shooter's gun jammed.
SDPD says there will be more police at the Padres home opener Thursday near transit stops and around the park as well as lots of undercover cops.  And the public plays a huge part in helping. They are asking us to "pay attention to your surroundings. If you see something suspicious or something that makes you uncomfortable, it's probably a good idea either let somebody know or leave the area and then let somebody know."
Residents in Rancho Penasquitos are upset over new the bike lanes that were put up there! Residents say TONS of parking spaces were removed in order to put these bike lines up which is causing major frustration!  People who live in the area say that under the best circumstances, parking is already difficult. With the new bike lane, though? It's unreasonable. One person said, "Who is thinking with common sense?" Also, homeowners say they were given no info about the bike lane proposal and that the bike lanes just showed up over night! The Councilwoman for that airea also say her office didn't receive any briefings about the lanes.