 People who got the Pfizer or Moderna vaccine could be required to get a third shot, a booster shot by September.     A booster shot could be needed between either eight to 12 months after you first got your two dose vaccine. However the final decision will be based on the CDC and FDA approving the booster shots.  Earlier this month the president of Moderna said consistently getting boosters every nine to 12 months could be a possibility. 
(photo credit: Getty Images)
There is over $100 million dollars up for grabs for San Diego renters and landlords. Are you eligible? It's part of the Emergency Rental Assistance Program. "The idea behind the program is to provide back rent, future rent (and) utility costs to help renters be caught up on their back rent and to help to make landlords whole for their rental income." And lots of people do qualify. For an example, "A family of 4 earning roughly $98,000 or below would be eligible for assistance." Landlords and renters can check eligibility and apply by calling 858-694-4801 or online by visiting SDHCD.org. They do say to start the process as soon as possible, because money will be allocated on a first come, first served basis until it is gone. The average applicant is receiving $4,500 right now.
The Padres could return to full capacity as soon as next month.  They say officials are "confident" capacity restrictions no longer will be in place after June 15. That's the date that the state wants to reopen and lift most restrictions. The Padres anticipate announcing the team's plan for ticket sales by Monday.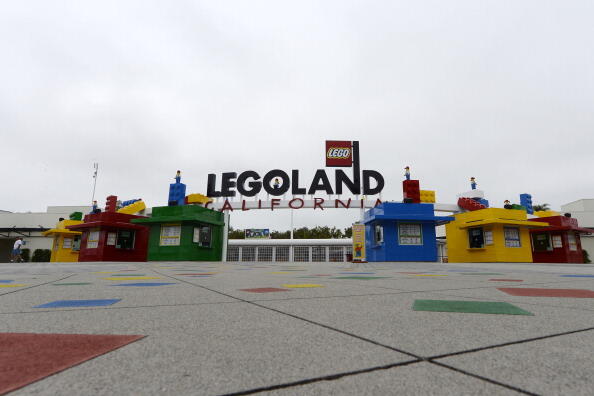 (photo credit: Getty Images)
LEGO Movie World is coming to LEGOLAND California later this month. Families will step into "Bricksburg" and will be able to experience six new attractions based on the movie. All of the rides and attractions are based on story lines and characters from The LEGO Movie and The LEGO Movie 2: The Second Part. The Masters of Flight ride will allow families to hop onto Emmet's triple decker flying couch for a real interactive experience as they fly through scenes from both movies. Families will also be able to enjoy the the new Unikitty's Disco Drop and experience the many personalities of the fearless feline. The new land is the largest addition in the park's history and will open to the public on May 27, 2021.
TODAY IS:
National Pizza Party Day: A good day to order pizza.
National Bike to Work Day: A good day to re-think your commute.
National Waitstaff Day: A good day to tip your server.
World Meditation Day: A good day to take a deep breath and clear your mind.
National Endangered Species Day: A day to bring awareness to animals that are nearing extinction.