 The FDA approved emergency use of the Pfizer vaccine in children ages 12-15. San Diego Unified and The Sweetwater Union High School District already rolled out its Pfizer vaccine clinic for those 16 and older.   But before children ages 12 to 15 can get the Pfizer vaccine in San Diego County, both the CDC and Gov. Newsom's advisory review group need to give approval, which could happen this week.
National City soon will become the first city in San Diego County to allow cannabis lounges.Last week, National City City Council approved an ordinance allowing the lounges to open.  It clears the way for up to three lounges and three commercial dispensaries to operate. The mayor of National City Alejandra Sotelo-Solis said, "Let's just say it's kind of like a bar. If you wanted to do a tasting, whether it be a beer or wine, craft beer, you choose your product. You'd be educated on the alcohol content, where it was made, a little bit about it, the flavor and then you go and you're able to enjoy." She went on to say that, "We are still developing that whole area. It could really become a destination." She also said that legislation out of Sacramento seemed to indicate it wouldn't be long before cannabis lounges would be permitted statewide. Some of the city's regulations include:

Alcohol and tobacco consumption in the lounges is prohibited;
Customers must be aged 21 or older;
A security guard must be working during the hours of operation; and
Approval of permits is dependent upon an Anti-Drugged Driving Plan.
The Tokyo Olympics may not happen this summer due to the new surge in Covid cases in Japan. The Japanese government has extended a state of emergency through May 31st as a new variant of the virus has been spreading very quickly. Many hospitals are overwhelmed with patients. Also, only two-percent of the population has received at least one vaccine dose. However, despite this news, the International Olympic Committee and Japanese government say the Summer Games will go on as scheduled.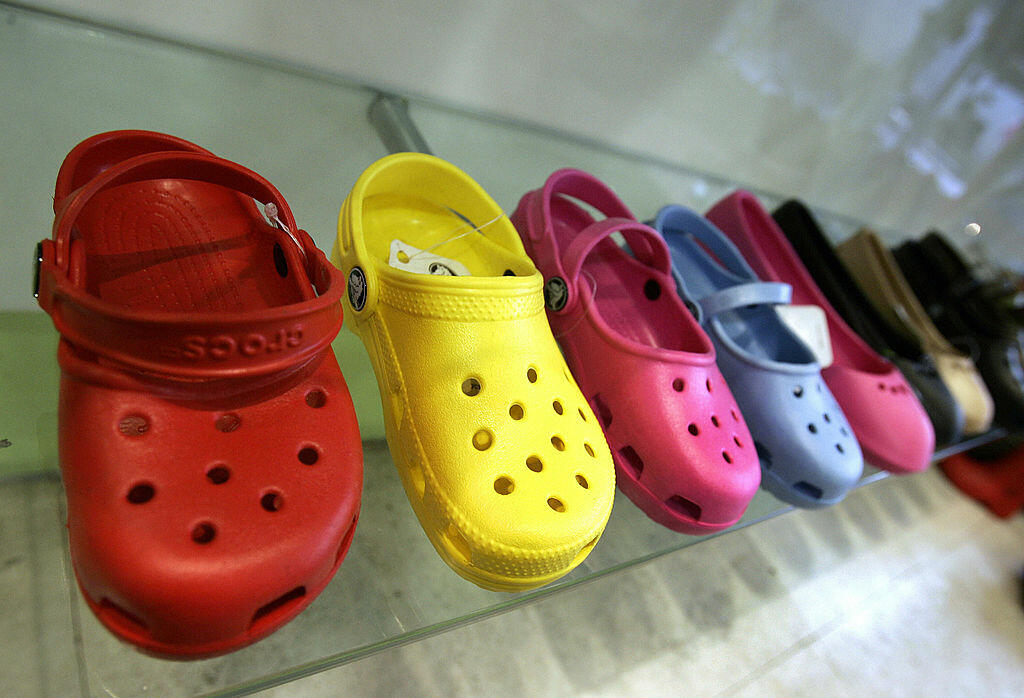 (Photo Credit: Getty Images)
Crocs is Giving Thousands of Free Pairs to Health Care Workers! They are doing it to say 'thank you' to those who battled on the front lines. May 10-14 Crocs will give away 10,000 pairs A DAY! If you're a nurse and you want free crocs just go to their website everyday and get in the que.