 A father was arrested Friday after he carried his 2-year-old daughter into the elephant exhibit at the San Diego Zoo Police were called about 4pm after the man . was seen carrying his daughter through two fences and into the enclosure. One of those fences is electrified. Once the man entered the elephants became upset and that's when the man fled with his daughter, dropping her on the way out. Luckily, they both made it out of the exhibit safely and no one was hurt including the elephants. And yes, there is video of it all. The 25 year old father was booked on child cruelty charges and is being held on $100,000 bail.
Poway Unified middle and high school students return to campus today. This comes after a judge sided with a group of North County parents and overturned the state's denial of the district's reopening plans. Middle and High School students will now head back to classes for two days of in person learning per week. The district has added filtration devices, ventilation systems, enhanced cleaning, physical distancing and mask requirements to keep students and staff safe. Meanwhile, the state of California now recommends 3 feet of space between students in classrooms rather than 6 feet. They still recommend keeping students 6 feet away from one another at sporting events, assemblies, lunch and chorus practice. California state officials also announced over the weekend that all schools will be eligible to reopen if coronavirus case rates in the region drop below 25 per 100,000 residents.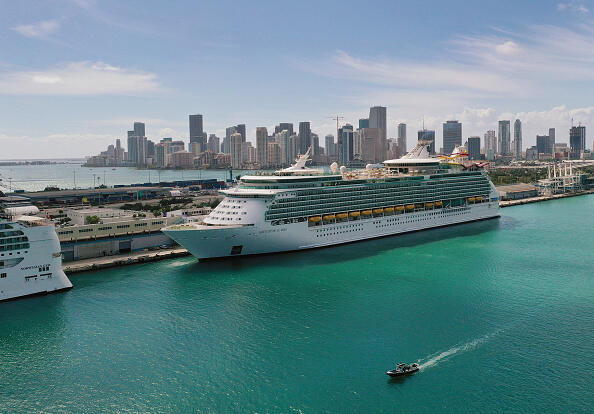 (photo credit: Getty Images)
Royal Caribbean has just announced they will restart cruises beginning in June. However, to come aboard, all adults must be vaccinated. Booking begins March 24th, and the first cruise will depart on June 12th. In a press release, the company said, "We are excited to get back to delivering memorable vacations in the Caribbean, gradually and safely. The vaccines are clearly a game-changer for all of us, and with the number of vaccinations and their impact growing rapidly, we believe starting with cruises for vaccinated adult guests and crew is the right choice."
Miami Beach is in a state of emergency until at least April 11th! It's been wild in Miami Beach with spring breakers going nuts! If you haven't seen on social media, spring breakers have been dancing on top of cars in the middle of the streets with alcohol in their hands. There's been shootings, fights, it's gone crazy! So after another wild weekend, city commissioners held an emergency meeting yesterday and voted to extend an 8 p.m. curfew until April 11th, which is the end of spring break. The mayor of Miami said, "I have personally had trouble even sleeping at night, worrying about what's going to happen in the city."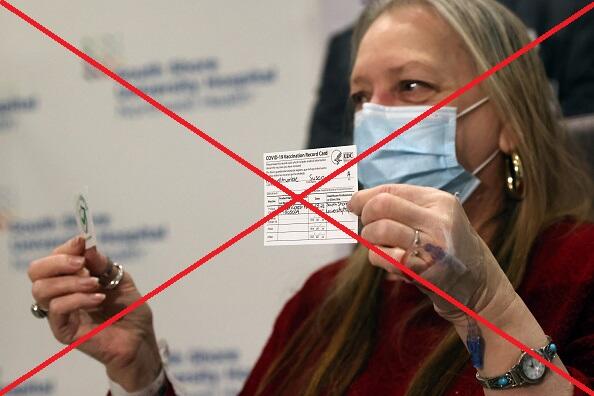 (photo credit: Getty Images)
Stop the vaccine card selfies … More and more people are getting their COVID-19 vaccines – which is great news. But when you're posting your vaccine selfies, you're better off simply posting a photo of your band aid rather than the actual vaccine card proving you got your shots. According to the Better Business Bureau, those cards pose a huge identity theft risk because there is sensitive information, including your birth date and medical identification number, on the card. With a little digging, scammers can access way too much personal information with what's visible on the card. On top of that, there's also a huge market for printing up fake vaccine cards, which are getting sold for lots of money online!
Is spring cleaning actually a thing? Apparently it is. A new YouGov poll found that 77% of Americans say they plan to do some spring cleaning this year. 31% say they plan to do their spring cleaning this month. 28% said they're waiting until April. 17% say they don't plan to do any spring cleaning.  
DAD BODS" ARE BACK AGAIN! A survey from Dating.com says "dad bods" are the most attractive body type these days.60% of people said they're a fan of the "dad bod" -- while only 15% said they're still into the chiseled look. The poll also found that 20% said that it's the personality of the person that matters… not the body type.