 The San Diego Unified School District announced that families will now be allowed to watch outdoor school sports from the stands in a limited capacity. Players will be allowed to invite up to four members of their immediate household to attend games. Before fans weren't allowed into the games which led to fans crowding together outside the fences to watch the games.
The North County school district announced yesterday that they will expand to in-person learning days starting next week. Students will begin attending class in-person twice a week starting Monday. Meanwhile, The Sweetwater Unified School District announced a potential to return to campus for junior and senior high schools on April 12th. That's just a target date.  It would be a hybrid model.
2 San Diego bands have been chosen to participate in the Rose Bowl Parade.  The local bands chosen to perform are the Mira Mesa High School "Sapphire Sound" Marching Band and Color Guard, and the U.S. Marine Corps West Coast Composite Band from San Diego and Camp Pendleton.The parade will be themed "Dream. Believe. Achieve."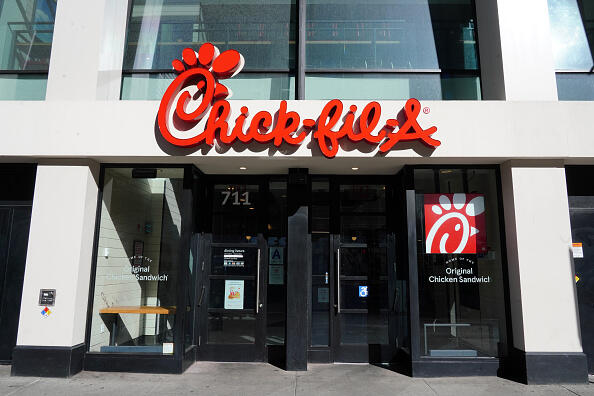 (photo credit: Getty Images)
CHICK-FIL-A'S SAUCES NOW AVAILABLE IN STORES ACROSS THE COUNTRY: After getting a limited release in the South last fall, bottles of Chick-fil-A sauce are now available across the country at stores including Walmart, Target and more. The 16-ounce bottles will cost around $4, and all royalties from the bottles will be donated to the Chick-fil-A Remarkable Futures Scholarship Initiative, which helps Chick-fil-A Team Members pay for their education. For now you'll be able to get the signature Chick-fil-A and Polynesian Sauces in the bottles. 
Facebook Is Building An Instagram For Kids Under The Age Of 13! As of now, Instagram doesn't allow kids under the age of 13 on the platform.  Now they didn't release many details about this Instagram for kids other than that it will allow kids to safely use Instagram for the first time. There is no launch date as of now and it's in the early stages of development.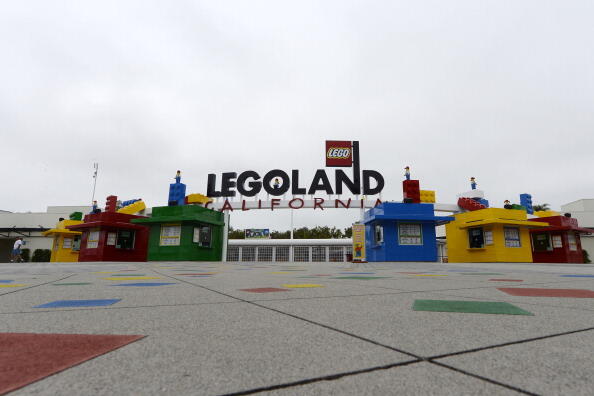 (photo credit: Getty Images)
Legoland announced that it will begin reopening on April 1. They will first offer "Park Preview Days" with access to select rides and attractions starting April 1 and then the park will officially reopen on April 15. For the month of April, priority access will be offered to hotel guests, pass holders and existing ticket holders.The "Park Preview Days" will offer access to rides including the Driving School, Lego Technic Coaster, Fairy Tale Brook and Coastersaurus.All rides, shows and attractions will be available starting April 15, including the Sea Life Aquarium and Lego Chima Water Park. Guests are required to purchase tickets and make hotel bookings in advance online in order to reserve access for a visit. Reservation information and the park's updated health and safety protocols can be found at www.legoland.com/california. Six Flags Magic Mountain it will open for members and passholders on April 1 and 2, then open to the general public on April 3. Disneyland and California Adventure is set to reopen on April 30. Universal Studios Hollywood and Knott's Berry Farm have not yet announced their reopening plans
AMC, Our NATION'S LARGEST MOVIE THEATER CHAIN, will have 98 PERCENT OF ITS THEATERS OPEN TODAY! More than 40 locations in California are reopening.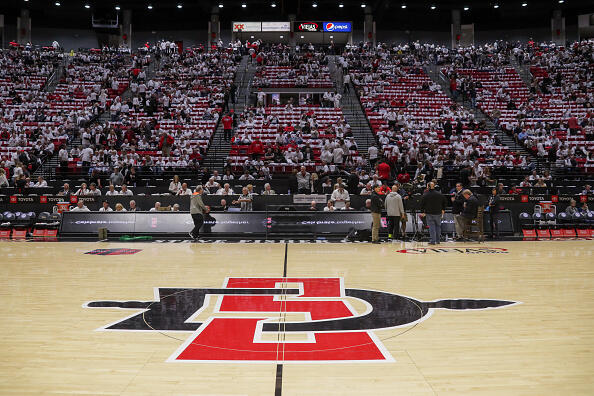 (photo credit: Getty Images)
The San Diego State Men's basketball game will kick off their play in March Madness tonight against Syracuse. They play at 6:40pm. SDSU is ranked number 6 and Syracuse is ranked #11. You can watch it on CBS.