 There's a major change coming to one popular streaming app and lots of people are not going to be happy! He also said that Americans may be able to "mark our independence from this virus" by the Fourth of July saying we should be "closer to normal" by then. He also announced that he is deploying an additional 4,000 active-duty troops to support vaccination efforts and will allow more people — such as medical students, veterinarians and dentists — to deliver shots. 
By the way, some people may see their $1400 stimulus check in your bank account as soon as this weekend. President Biden said, "If we do our part, if we do this together, by July the 4th there's a good chance you, your families and friends will be able to get together in your backyard or in your neighborhood and have a cookout and a barbecue and celebrate Independence Day."
The state has eased restrictions on breweries, wineries; and bars. Yesterday state health officials issued rules allowing breweries and wineries that do not serve meals to reopen outdoors. According to the updated rules, beginning this Saturday, breweries, wineries and distilleries that do not serve meals will be permitted to reopen outdoors. Customers must have advance reservations and will be limited to 90 minutes, and all on-site alcoholic beverage consumption must end at 8 p.m. This is for the purple and red tier. In the orange tier, they can reopen indoors at 25% capacity, and in yellow tier, indoor capacity can increase to 50%. A popular bowling alley in Mira Mesa was saved at the last minute!!  Last week, the manager of Kearny Mesa Bowl and Mira Mesa Lanes said they were shutting down for good.   However at the 11th hour, an Orange County couple announced they and two others came in and bought the bowling alley with plans to keep it open. They didn't set a date but said they're hoping to open up the alley as soon as possible.
A group of parents have sued the San Diego Unified School district over in-person learning. The parents allege the district has failed to provide in-person learning as required by law since the pandemic began and failed to provide underprivileged students with equal access to distance learning. No comment from the district yet however they did recently announce that they will reopen for in- person instruction week of April 12.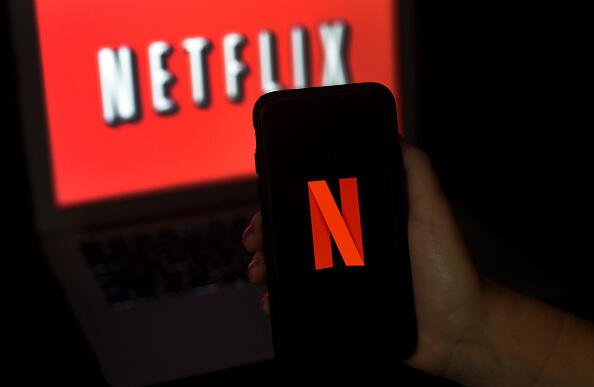 (photo credit: Getty Images)
The end is near for people using other people's Netflix passwords!! Netflix is going to start cracking down on password sharing. A pop-up screen will appear to suspicious sign-ins that says, "If you don't live with the owner of this account, you need your own account to keep watching." And coming soon will be a Two-step verification.
By the way, beware scammers are targeting people waiting to get the vaccine! Signs of potential scams include: being asked to pay to get the vaccine, charging a fee to gain early access to a vaccine or to add a person's name to a vaccine waiting list, offers by marketers to sell or ship doses of vaccine for payment, and claims of the FDA approval for a vaccine or treatment of which you've never heard.   If you get a call from someone claiming to be with Medicare and that person asks for your Social Security number, your Medicare number, or bank account information, these are red flags and you should hang up. Anyone who suspects they have been the victim of a COVID-19 vaccine fraud should contact the FTC at ReportFraud.ftc.gov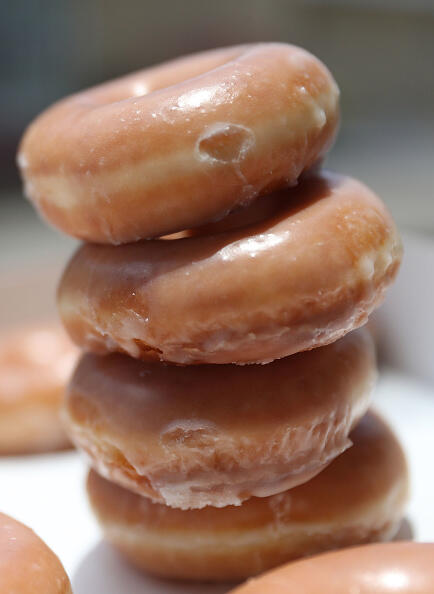 (photo credit: Getty Images)
Krispy Kreme is Bringing Back their Green Glazed Donuts just in time for St. Patrick's Day!!  The Luck O' the Doughnuts Collection includes four new doughnuts all boxed up nicely to celebrate St. Patrick's Day.  They have the Lucky Gold Coin Doughnut, the Lucky Sprinkles Doughnut, Lucky Unicorn Doughnut, and the Lucky Leprechaun Doughnut.  The St. Patty's Day donuts are available now. 
This Sunday is daylight savings time. So at 2am on Sunday the clocks go forward an hour. Sunrise and sunset will be about 1 hour later and there will be more light in the evening now.