 A federal judge denied a request from 25 gyms and fitness centers here in San Diego County who sued the state and county to resume indoor operations amid COVID-19 restrictions. The gyms argued that the restrictions represented free speech violations. However the judge wasn't having it and rejected the free speech argument. No word on whether or not they are going to appeal.
San Diego County Supervisor Jim Desmond is asking Gov. Newsom to allow fans to return to Petco Park for the baseball season. He sent a letter to Newsom's office asking to allow limited attendance in time for the Padres opening day, April 1. He said that Allowing fans back into Petco Park will bring back thousands of jobs. And Supervisor Nathan Fletcher, offered his support for the reopening if the numbers back up that decision. He said, "I have been in ongoing conversations with the Padres and Governor Newsom and am hopeful that by opening day we are in a position to have some fans safely in the stands rooting for the Friars." According the state's four-tiered reopening plan, live sporting events with fans in attendance are one of the last things to resume, along with concerts and convention centers. (photo credit: @FrankieVizzle)
For those to resume, San Diego County would have to fall into the "Yellow Tier," or reporting fewer than 1 new daily case per 100,000 people and a positive testing rate of below 2%. As of Tuesday, the county is reporting an adjusted 15 cases per 100,000 and a 5% positivity rate. The Padres begin spring training in Arizona on Sunday. They welcome the Arizona Diamondbacks to Petco Park on April 1 for the team's home opener.
Tomorrow is the Snow Moon! However it's really tonight, the Snow Moon will reach peak illumination. You know the drill: It's time to set some alarms, so you don't miss it! February's full Snow Moon will be at its brightest at 3:19 a.m. ET,. The good news is you'll still be able to see it earlier in the night if you'd rather be sleeping at that time. Around sunset on Friday, Feb. 26, the moon will exist above the horizon in the east. Around midnight ET, it will hit its highest point in the sky.
The CDC has launched the 'VaccineFinder' Tool for people looking for vaccines in their airea. It's an online tool that can help you quickly find vaccine providers near you. The VaccineFinder app lets you enter an address or ZIP code and then will show you providers up to 50 miles away. It also lets you see whether vaccines are in stock and check appointment availability. Check it out for yourself at vaccinefinder.org.
16% of People Believe They Look Better With a Face Mask Than Without One!  And the younger you are, the more likely you are to believe that's true.  29% of people say they look equally good with or without a mask . . . and 23% of people say they look worse in a mask.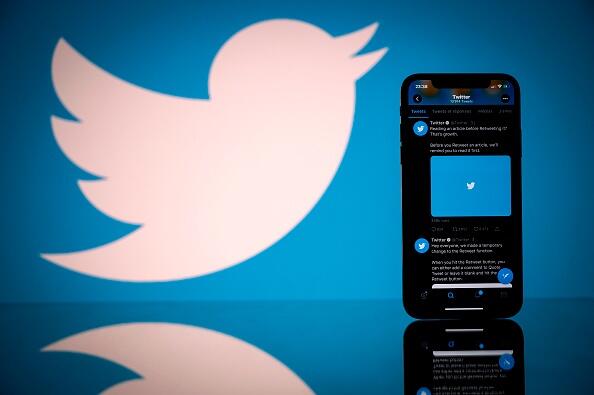 (photo credit: Getty Images)
 Twitter announced yesterday plans to launch a new feature that will allow user to charge followers to view exclusive content. The feature is called Super Follows and allows users to charge a fee for bonus tweets. The extra services would be available starting a $4.99 a month. Twitter will take a cut of the subscription fee. They also announced a new feature called "Communities" — which are groups users can join with topics centered on common interests like "Plant Parents" and "#SocialJustice."