 Yesterday, Governor Newsom signed a coronavirus relief package in which 5.7 million Californians will receive $600 stimulus payments.  The new bill also include $2.1 billion in grants for small businesses, $50 million of that will be set aside for non-profit cultural institutions. Also for two years, licensing fees will be waived for cosmetology, barbering licenses, alcohol beverage licenses, and more. The state detailed who is covered in the plan to receive $600 checks. Eligible people include:

Households receiving the California Earned Income Tax Credit for 2020 (typically making $30,000 or less)
Taxpayers with Individual Tax Identification Numbers (ITINs) who didn't receive federal stimulus checks
Households with Individual Tax Identification Numbers and income below $75,000
ITIN taxpayers who also qualify for the California Earned Income Tax Credit will receive a total of $1,200.
Those payments are expected to go out shortly after people file their 2020 tax returns.
The $600 checks will also go out to:
Households enrolled in the CalWORKS program
Recipients of SSI/SSP
Cash Assistance Program for Immigrants (CAPI) recipients.
The CalWORKS household payments are expected to go out by mid-April, while the timing for the other grants is still under discussion.
2 school districts here in San Diego have revealed plans to reopen schools in mid-april.  The San Diego Unified School District says it plans to reopen schools and bring back all grade levels in mid-April. The plans are contingent on vaccines for teachers and San Diego County dropping back into the Red Tier. The target date is April 12th with teachers and staff coming back the week of April 5th. Students will be able to continue distance learning if they prefer.  The Encinitas Union School District also revealed plans to bring kindergarten through 6th grade students back five days per week on April 12.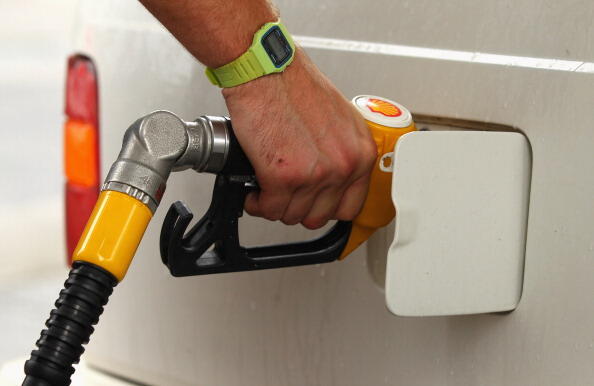 (photo credit: Getty Images)
Have you seen a spike in gas prices?? The price of a gallon of regular gas is up 26 cents from a month ago. Think getting into the $4 dollars and above range.  Well if you've wondered why it's because the "Storms across Texas and the Midwest tightened supply across the country."
Another issue is the easing of health restrictions. With a regional stay-at-home order lifted, more people are back on the road — and not only for work.  "They're starting to take more road trips, especially as we get into the spring. And that's putting that upward pressure on the prices at the pump." Expect Gas Prices To Rise - Gas prices could average around three-dollars a gallon by Memorial Day. As demand recovers from the pandemic price plunge, Triple-A predicts a big spike over the next few weeks. Oil prices have been rising as OPEC slashes production and the winter storm in Texas took nearly 20 percent of U.S. refinery capacity offline.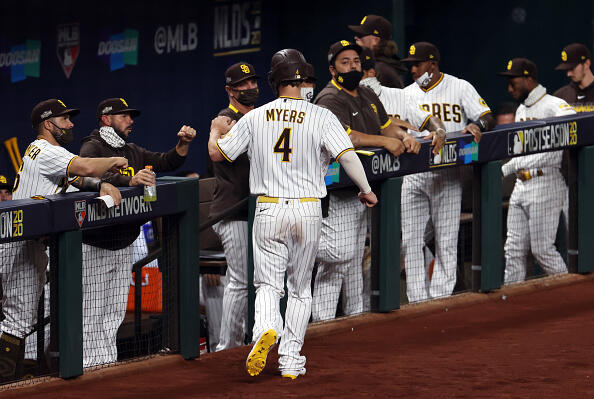 (photo credit: Getty Images)
Padres spring training tickets go on sale today at 8am.  This is supposed to be one of their best seasons ever which means tickets are expected to be sold out fast. Attendance is limited to 1,960 people which is at about 16% capacity. Padres spring training tickets will be available to purchase in pods of two, three and four in the seating bowl and two, four and six in the outfield lawn area. Fans will be asked to adhere to health and safety guidelines. Fans over 2 years old will be required to wear masks at all times — except when actively eating or drinking in assigned seats. Fans are also being asked to practice social distancing and limit movement within the ballpark. All food, beverage and merchandise transactions will be cashless to reduce touch points. Autographs will not be permitted, and bags will not be allowed in an effort to expedite the entry process. Games may be shortened from nine innings to seven or five innings if mutually agreed upon by both managers.
2 San Diego beaches were named among the best beaches in the USby Tripadvisor. The travel company ranked La Jolla Cove 14th and Coronado Beach 20th in its annual Travelers' Choice Awards for Beaches in the U.S. The four California beaches that made the list this year include:

#3: Moonstone Beach, Cambria
#14: La Jolla Cove, La Jolla
#20: Coronado Beach, Coronado
#25: Santa Monica State Beach, Santa Monica