 Former San Diego Chargers and Tampa Bay Bucs receiver Vincent Jackson was found dead in a hotel room in Florida yesterday. He was found by a housekeeper at the Homewood Suites located in Brandon, Fla. Vincent Jackson checked into the hotel on Jan 11th and had been staying there since. His family reported him missing on February 10th. On February 12th cops found him at the hotel and spoke with him.  After the well-being check, the missing person case was canceled. There were no apparent signs of trauma and the cause of death was still being determined. He was a three-time Pro Bowler drafted by the San Diego Chargers in 2005 and spent seven seasons with the Chargers before going to the Bucs.His final NFL season was in 2016.
The Petco Park vaccination super station is set to move by April 1 because the site has to be turned over to the Padres by April 1, Opening Day.They are looking at alternative vaccination sites, but no decisions have been made yet.Right now, there are five super stations from the South Bay to the North County. In Chula Vista, Downtown San Diego, La Mesa, the Del Mar Fairgrounds, and Cal State San Marcos.
Speaking of Vaccines, the local Goodwill will be helping seniors schedule COVID-19 vaccine appointments. Lots of seniors don't have access to technology or don't know how to use it well enough. And Many don't have family or friends to help them so that's why the Goodwill has stepped in. Beginning today, any local senior 65 and older can receive help scheduling an appointment by calling one of Goodwill's community employment centers.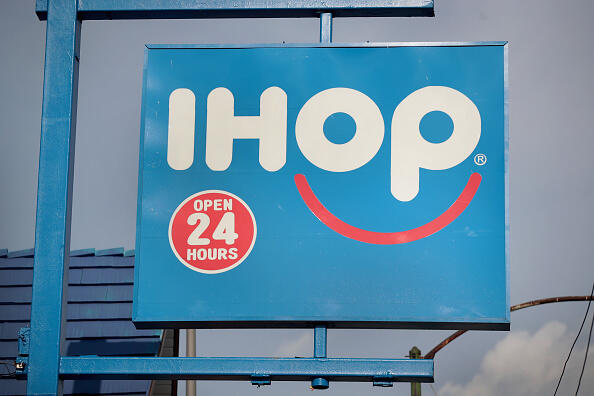 (photo credit: Getty Images)
Today is National Pancake day and in honor of it Ihop is giving out free Pancakes! But due to the pandemic, it looks a little different this year. Ihop is giving away IOU's for a free short stack of pancakes. Anyone can sign up through the end of March to receive the coupon on April 1, 2021, for a free short stack. Then you can use the coup anytime in April. Check out IHOP.com for details on how, when, and where to score free pancakes.
BEAUTY: Easy Tricks to Look Better on Zoom. Instead of dreading your next video conference call, follow these simple tricks to make yourself look fabulous -- even if it's just from the waist up:

Keep the background as minimal and clean as possible: A blank wall is best, but always avoid messy clutter.
Keep your camera level with your eyes: Too high or too low will distort your features. 
Use light to your advantage: Natural light is best, but if you don't have a nearby window, consider buying a ring light for your camera and avoid yellow lights at all costs. 
Wear a color that complements your complexion: Avoid colors that make you look washed out or tired. 
Blush, mascara and lipstick helps you look more put together: Skin imperfections are hard to see on camera so skip heavy foundation and concealer and stick with drawing attention to your eyes and mouth. (You Beauty)