 If you're 65 or older and having trouble getting a vaccine through your healthcare provider or at one of the super sites there are other options that you may not know about.Several grocery stores are offering the vaccines at their pharmacies. Ralphs, Vons, Albertsons, and Pavilions have doses available at some locations by appointment to those eligible.  40 locations in San Diego are currently taking appointments online.  And CVS will start taking appointments tomorrow.  The big issue they've been having though is people are showing up hours before their scheduled appointment, which causes long lines and crowds.  People are afraid they might run out of the dose.  However they want to assure people that if you have an appointment, you will get your shot. Show up only about 15 minutes before your scheduled time.
For Albertsons: https://www.mhealthappointments.com/covidappt
For Ralphs: https://www.ralphs.com/rx/guest/get-vaccinated
For CVS: www.cvs.com
Oceanside elementary school students are set to return to campus after a unanimous board vote last night.  Students in grades K-5 will be allowed back March 15 in a hybrid model with half days spent in classrooms with some distance instruction when not allowed on campus. Special education students in grades K-5 also are set to return in a hybrid model on March 8. They are also working on a plan for special education students at the middle and high school levels to get back on campus as well.
Former Chargers players and coaches are remembering their former head coach, Marty Schottenheimer who died Monday night. He was diagnosed with Alzheimer's in 2014. He was called the leader of men. Former Chargers linebacker Stephen Cooper said,"Being him and being the leader that he was and a head coach, he always had to command order and discipline and respect among teammates, but deep down he was a blue collar guy, fiery, very emotional, somebody you truly loved playing for."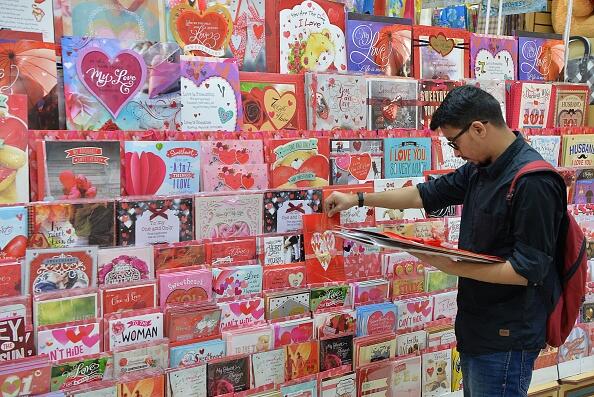 (photo credit: Getty Images)
With Valentine's Day coming up, and us being in this pandemic for almost a year now, the question is being asked, does virtual "love at first sight" exist? And the answer is yes! 47% of people believe it is possible to find "love at first sight" in a remote dating world. Also one-third of people polled said they had said "I love you" to someone they had only met online. However, if you are single this Valentine's Day and are swiping on dating apps, the Better Business Bureau, says be on your guard. Valentine's Day is also a popular time for scammers to try and steal personal information from unsuspecting singles. Your best defense is a good offense -- so always reverse image search photos of potential matches to make sure you're speaking with your actual match and be very cautious if you take your conversation private and your potential love interest starts asking for incredibly private information or they attempt to jump from getting to know you to madly in love in the blink of an eye. If you suspect catfishing, stop all communication and be sure to flag the account with the dating site. So is Valentine's Day a real holiday? According to a new poll, 57 percent of people said that Valentine's Day was a holiday people wouldn't celebrate it if it wasn't pushed by "commercial entities." Only 28% said Valentine's Day was a "real" special occasion. But, hey, get this … Guys are slightly more romantic than women -- with 30% saying they think Valentine's Day is a "real" special occasion – compared to 25% of women. Pretty much everyone agreed that it was a commercial holiday though.
NATIONAL ANTHEM: Dallas Mavericks Have Dropped It. Though no one seemed to notice through the first 13 pre-season and regular season games at the American Airlines Center, the Dallas Mavericks have quietly decided to drop "The Star-Spangled Banner" from their pre-game festivities. Mavericks owner Mark Cuban said it was his decision. He previously voiced support for Colin Kaepernick and other athletes who opted to take a knee during the anthem in protest of systemic racism in the U.S. Cuban also once tweeted that those upset about the non-violent protests during the anthem could "complain to your boss and ask why they don't play the National Anthem every day before you start work."