 The new Federal mask requirement starts on Monday. This new mandate will require you to wear masks on public transportation. This includes, airplanes, ships, ferries, trains, subways, buses, taxis, and ride-shares." The order doesn't apply to children under two and people with disabilities. While the federal government may be kicking down new rules, in California, face masks have already been part of the daily routine.
San Diego County will open a fourth vaccine "superstation" in La Mesa, in an effort to speed up the distribution of the vaccines. The La Mesa site will be a walk up location at Grossmont Center and you can start booking appointments starting today. The site will be open from 10 a.m. to 6 p.m. on Monday through Friday. Three other super stations have been opened and are operating at Petco Park in downtown San Diego, in Chula Vista, and at Cal State Marcos.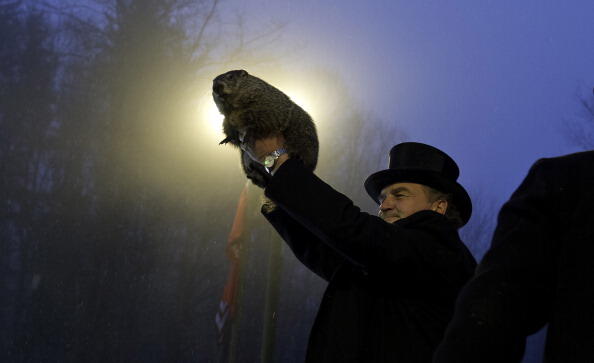 (photo credit: Getty Images)
Today is Groundhog Day!!  Punxsutawney Phil saw his shadow this morning which means there will be six more weeks of winter.  They held the annual ceremony mostly virtual this morning due to the pandemic.    It was the 135th Groundhog Day ceremony where Punxsutawney Phil made an appearance.
Students and staff at Cathedral Catholic High School gathered last night to pay tribute to high school teacher and Coach Mario Fierro was gunned down outside his home in North Park. He was only 37 years old. Police found him. unresponsive and with a bullet wound on a sidewalk in the 4500 block of Kansas Street.The trunk of his car was open, which police say was a sign that he was headed to work.  Teachers and students describe him as the best human being — and the best person. He was "Mr Popular." Cathedral cancelled all in person and online classes until further notice.   Police are searching for the killer responsible and are asking the public, if you have any information please call them.
So what do moms really want for Valentine's Day?  Well after there being a lot of forced family time together this past year, it looks like what moms want this is is just some "me time." 55 percent of mom's aid they've spent too much time with their partner and want a little time to themselves.46 percent of moms say they want quality time with their partner. Also something that's happened during this pandemic is that couples love languages have changed. 1/3 of people say theirs have changed. People's Love languages now include things like: having partners do household chores; cooking a meal at home; sending and sharing memes; playing video games and other games at home; and lounging with their partner doing absolutely nothing.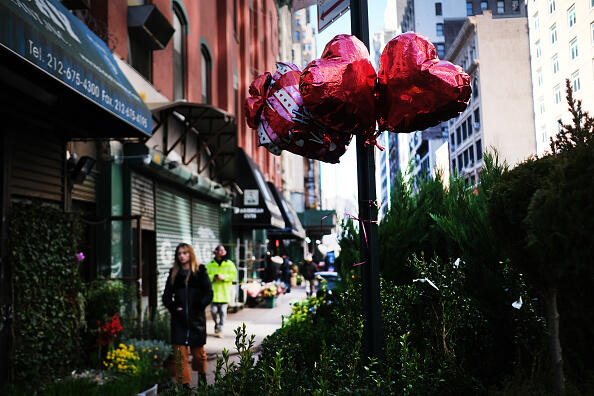 (photo credit: Getty Images)