 Governor Newsom announced the launch of the My Turn' COVID-19 vaccine app in San Diego. It's a website and app to help Californians determine when they're eligible for the coronavirus vaccine.  My Turn tells Californians if they're eligible to get the vaccine, and where it's available to them. Users submit information about their age and other coronavirus-related factors. You can also signup to be notified by text or email when it's your turn to get the vaccine and schedule appointments. The pilot program launched in LA and San Diego with state leaders hoping for a statewide rollout in the coming weeks.
The San Diego Blood Bank is asking people for blood donations to help a La Jolla teacher in need of a rare blood type for transfusions to fight bone cancer. 47 year old Stacie Buechel is a mother of three.  Less than 1% of the U.S. population have her type of blood. So the San Diego Blood Banks is looking for donors who have A+, O- or O+ but also lack a protein called Kpb. Stacie was first diagnosed with cancer nearly a decade ago. Friends say she is an outgoing fun and a dedicated mother and teacher. A friend said, "She knows because of the cancer she has a limited amount of time left. She's hopeful she can find a match and have five more years with her children." Without this blood she's going to really struggle to beat this cancer. Anyone who would like to donate blood in her name can visit any San Diego Blood Bank donation location or mobile drive and note the donation code ESSB when registering. To be eligible to donate blood, you must be at least 17 years old, weigh at least 114 pounds and be in general good health. Appointments are required and available by visiting sandiegobloodbank.org or by calling 619-400- 8251.
We told you a few weeks ago how Winston, a gorilla at the San Diego Zoo Safari Park tested positive for Covid-19, and now he has been treated with antibody therapy. The experimental therapy was used on Donald Trump after he tested positive for the virus. Federal and state health officials say the therapy has shown promise in early-stage trials Several members of the gorilla troop tested positive for COVID-19 earlier this month and are currently being monitored as they recover.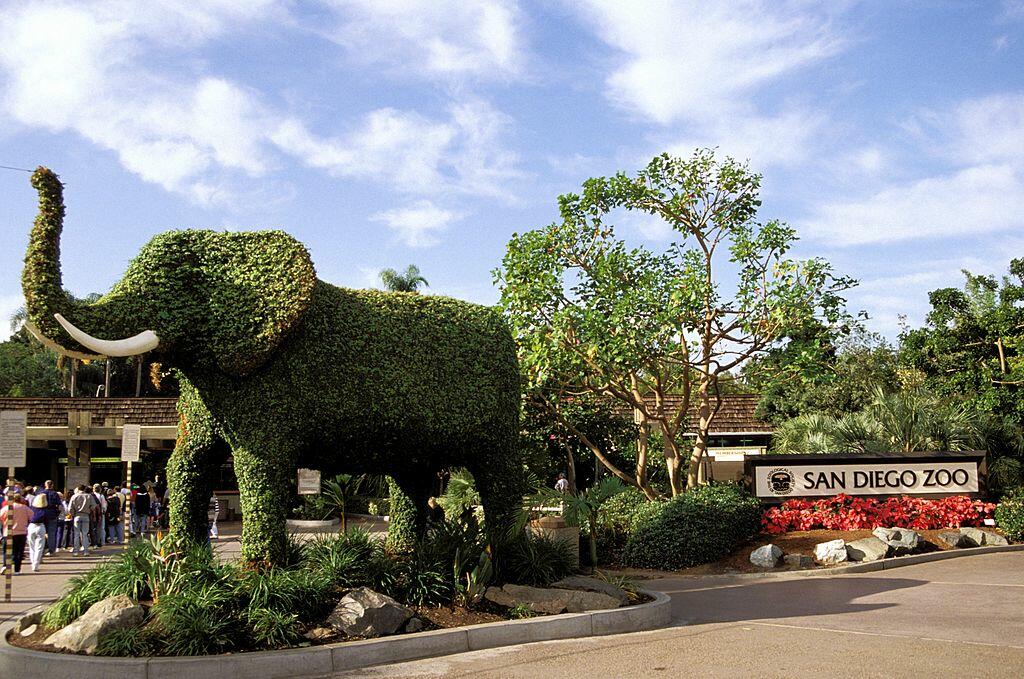 Speaking of the Zoo, the San Diego Zoo, Safari Park is set to reopen this weekend. This comes after state public health officials ended all regional stay-at-home orders. The zoo will be now allowed to reopen as before in an outdoor capacity with modifications. Both parks are scheduled to reopen in phases starting with outdoor dining only, allowing just 25% capacity in retail shops and permitting a limited number of visitors in the parks at any given time. A number of park features will be unavailable. Guests will need to make a reservation ahead of time online. They are reopening this Saturday. More information including on how to purchase tickets is available online at SanDiegoZoo.org/Reopen.
There's A New Scam That Involves Sending People Packages They Didn't Order. If you've recently gotten a package, but you didn't order it, it's probably a scam. The scam works like this: Third-party sellers on big apps like Amazon and eBay pay people to write fake reviews on items they are selling. To do this, they need it to look like a legit transaction took place. To do this, they find people's info online, and they will send out items to them randomly. A tracking number is created, and they can use that to create a review. The person who receives the package doesn't get charged, and their account isn't hacked. But it is weird for them to get a random package.