Geena was sat down over the weekend and talked to her about her texting etiquette from her teenage niece and nephew.
A listener had enough of her roommate's "Working From Home" situation and decided to end it herself on Crazy Girl Confession
Plus! We Make Happiness Happen for a mourning family and a beloved employee of San Diego. State health leaders have paused the use of the Moderna Covid-19 vaccine after there were severe allergic reactions at the downtown vaccination site. About 10 people needed medical care after getting the vaccines last week. The manufacturer, CDC and FDA are reviewing the batch and say they expect to learn more this week. Meanwhile, San Diego County officials announced yesterday that the vaccines will now be available for those age 75 and older. They plan to expand the vaccines to those 65 and older the week of January 25. 
Parents in San Marcos rallied in front of the school district headquarters yesterday calling for their students to return to classrooms. Parents wanted to know why their students aren't headed back to school when in-person learning has resumed in some other districts. They expressed that a lot of kids are feeling high anxiety, isolation, and depression. In the Vista Unified School District, elementary school students are back in classrooms. The Lakeside Union School District and Poway Union are partially reopening. Parents at the rally said they are frustrated SMUSD students are still learning from home 100% of the time.
Nestle is recalling more than 762,000 pounds of pepperoni Hot Pockets. The Hot Pockets are being recalled because they "may be contaminated with extraneous materials, specifically pieces of glass and hard plastic." The recall is for 54-ounce packages containing 12 "Nestlé Hot Pockets Brand Sandwiches: Premium Pepperoni made with pork, chicken and beef pizza garlic buttery crust." Affected boxes have a "Best before Feb 2022″ date and lot codes of 0318544624, 0319544614, 0320544614 and 0321544614, the department said. The boxes also have the establishment number "EST. 7721A" inside the USDA mark of inspection. "Consumers who have purchased this product are urged not to consume it," the USDA said. "This product should be thrown away or returned to the place of purchase.
Everyone is breaking their toes during this pandemic!!! Podiatrists all over say they've seen a considerable uptick in toe breaks since the pandemic began. "The short reason is that with the pandemic, people are spending more time at home." It makes sense as most people don't wear shoes around their own home—making them more prone to injury. Also a lot of us have re-arranged our living spaces to accommodate working from home, or home school, and people are drinking more too. "People are even dropping bottles of wine on the big toe." 
Starbucks just released a rare color changing cup for Valentine's Day.  They actually released a bunch ofnew Valentine's Day-themed reusable cups but the cup getting the most attention is a "grande" size cup that's purple and has a kiss on it that changes colors when it holds a hot beverage (the kiss changes from red to pink with the addition of the hot drink). You can buy the cup at Starbucks locations now.
Are you pretty much eating the same meals, over and over? A new survey found that nearly 60% of people are "stuck in a rut" when it comes to their meals, with the majority eating the same six meals over and over, usually just rotating them throughout the week. Justin Timberlake just revealed that he and his wife Jessica Biel welcomed their 2nd child over the summer. Justin sat down with Ellen talk about his new movie and his new baby.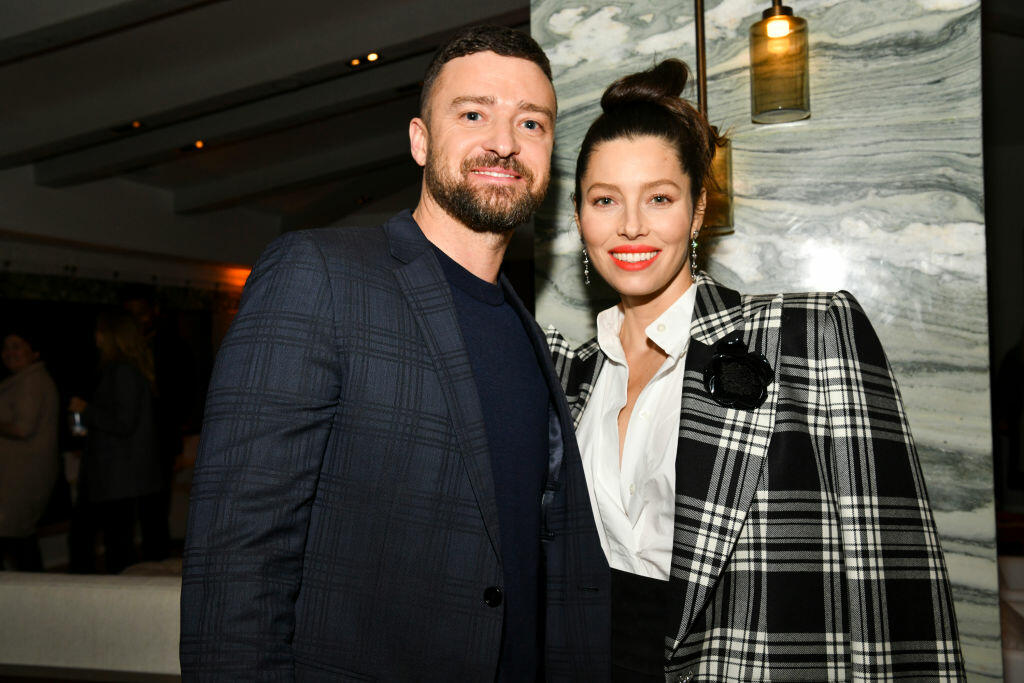 Photo Credit: Getty Images