This morning we found out that one of our show members wouldn't share their winnings if they won tonight's Mega Millions or Powerball. Would you be mad if they didn't share?
A new Frankie's Phone Scam that involves getting back at dog owner.
Frankie's girlfriend is opening a new business and it looks like Frankie is the new marketing director. 21,000 National Guard members are being deployed to Washington DC to assist with security surrounding the inauguration of President-elect Joe Biden. They will actually have assistance from a number of law enforcement agencies who will be providing security across the city and surrounding the US Capitol. 
More than 11,000 SDG&E customers could lose power starting today. SDG&E is preparing for a series of public safety power shutoffs due to predicted high winds. Customers were told that they could experience prolonged shutoffs lasting into early next week. They are doing this out of an "abundance of caution." Most of the shutoffs will be in parts of East and North County as far south as Campo and South closer to the U.S.-Mexico border. Go tosdge.comto sign up for outage notifications. By the way, it's going to be hot today! 80's coastal 90's inland.
Disney Parks has announced that they are ending their popular annual passport program. They will be issuing refunds soon. Annual passholders who had passports active as of March 14, 2020, will still get discounts —— at select stores and eateries in the Downtown Disney District (until new membership options are announced). And between Jan. 18 and Feb. 25, 2021, those annual passholders will also receive a 30% discount on select merchandise at certain locations in Downtown Disney.
Today is National Bagel day and in honor of it Einstein Bagels is giving you a free egg sandwich with your purchase when you order on the app today.You can actually get a free egg sandwich through the end of January. And Bagels aren't complete without cream cheese soPhiladelphia Cream Cheese is giving away 10,000 free tubs of cream cheese.  Here is the link for you to grab your own Cream Cheese. https://ibotta.com/rebates?q=PhillyNBDFreebate and add the Philly offers to your "shopping list" and redeem.
The Vista school district has postponed the return of in-person learning until further notice. The district announced yesterday that middle and high school students won't be returning due to the state's tighter reopening guidelines. They were supposed to return later this month. All elementary schools and alternative high schools are scheduled to continue with in-person instruction.  
A covid 19 vaccination center is being set up in Imperial Beach.   Initially, the site will vaccinate only health care personnel with appointments, but they are already pushing for the public, especially seniors, to gain access to the vaccinations. The site, which is already stocked with boxes of syringes, latex gloves and sanitizer, will begin offering inoculations Friday morning, and it will be open 9:30 a.m.-3:30 p.m. Tuesday through Friday.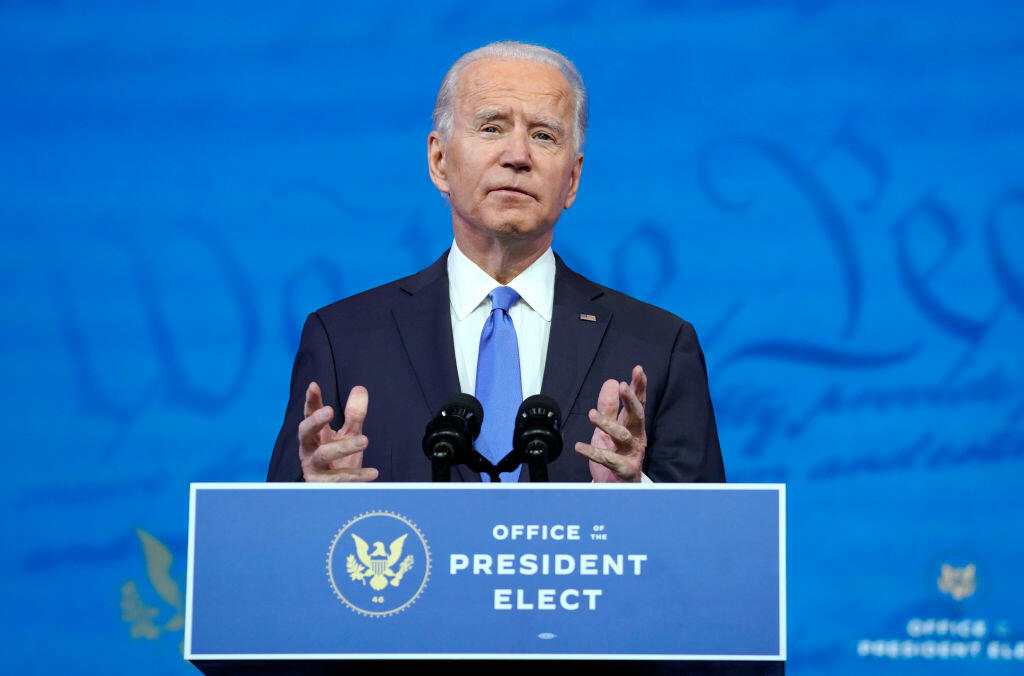 JOE BIDEN: Proposes $1.9 Trillion COVID Package
More financial relief may be coming to the American people ifJoe Bidenhas his way. The president-elect announced a $1.9 trillion coronavirus rescue package on Thursday designed to help Americans and businesses through the pandemic.
Dubbed the American Rescue Plan, it features financial relief the will help Americans and businesses survive until the COVID-19 vaccine becomes readily available.
The plan includes:

Direct payments of $1,400 to most Americans
•An increase of federal weekly unemployment benefit to $400
•Upping the federal minimum wage to $15 an hour
•Extending eviction and foreclosure moratoriums
•$350 billion in state and local government aid
•$170 billion for K-12 schools and higher education
•$50 billion toward COVID testing
•$20 billion toward a national vaccine program (CNBC)