Geena is turning to the guys on the show for their advice on this one major purchase.
Plus the first Frankie's Phone Scam of 2021 that involves taking down your Christmas Tree. US Capitol police officer Brian D. Sicknick died yesterday after physically engaging with protestors at the capitol on Wednesday. This brings the death toll total from the capitol riot to 5 people now.  Meanwhile, the Capitol Police Chief resigned yesterday after Nancy Pelosi demanded a change at the top. Also the calls to remove Donald Trump from office are growing.  More than 200 members of Congress are calling for Trump to be removed from office by invoking the 25th amendment. The president was able to return to Twitter yesterday where he posted a three minute video saying those who stormed the Capitol will be prosecutde. He also said his focus is to ensure a smooth, orderly, and seamless transition of power. 
.San Diego County public health officials reported 3,850 new COVID-19 infections and 47 deaths yesterday and hospitalizations and ICU numbers set records again. Thursday's cases mark the third third-highest number of infections reported in a single day. The number of available, staffed ICU beds in the county is 40. Supervisor Nathan Fletcher said it's likely the number of hospitalizations will continue to increase due to the 21-24 day "lag" period between rising cases and rising hospitalizations.
Did you see the "Christmas Star" last month? Well if you did, and you like that kind of stuff, a "triple conjunction" will be visible in the sky this weekend.From Jan. 9-12, Mercury, Jupiter, and Saturn will be visible in the southwestern sky. It's known as a "triple conjunction," which means two planets and a third planet meet each other in the sky for a short period of time.Shortly after sunset tomorrow, look above the southwestern horizon and you will see Mercury to the left of Saturn and Jupiter just above Saturn.Make sure you stargaze no later than 45 minutes after sundown.
HOME: Sanitize This Stuff in Your Dishwasher
Chances are your dishwasher has been getting a workout during quarantine. Between cooking more, eating more, and spending more time at home, the dishwasher runs more often than ever, and according to experts, it can do a whole lot more than just clean your dishes and flatware.
Here are some surprising things you can clean and sanitize in the dishwasher:
Kids' toys
Toothbrushes
Nail clippers
Hairbrushes
Dog toys
Leashes and collars
Rubber boots
Crocs and flip flops
KFC has launched the 'Best Chicken Sandwich Ever! The KFC Chicken Sandwich consists of a quarter-pound, extra crispy breast filet on a brioche bun with pickles and sauce. The sandwich will be nationwide at all KFC restaurants by the end of February.
TikTokers Turning UGGS Into Slippers. There's a new trend on TikTok that could give life to your old UGGS. Right now, young people are cutting up their old UGGS and turning them into slippers. TikToker Abby J was the first to go viral when she carefully chopped up her 7-year-old UGGS. If you're hearing and thinking it's old news, I'd agree the fashion statement had already been done on YouTube and Pinterest. 
IRS Says you can now check the status of your stimulus check with Get My Payment tool The Internal Revenue Service (IRS) has announced that the "Get My Payment" tool is now open. Folks looking for information about their stimulus checks (Economic Impact Payments, or EIPs) can now check the status of both their first and second payments by using the Get My Payment tool, available in English and Spanish only on IRS.gov.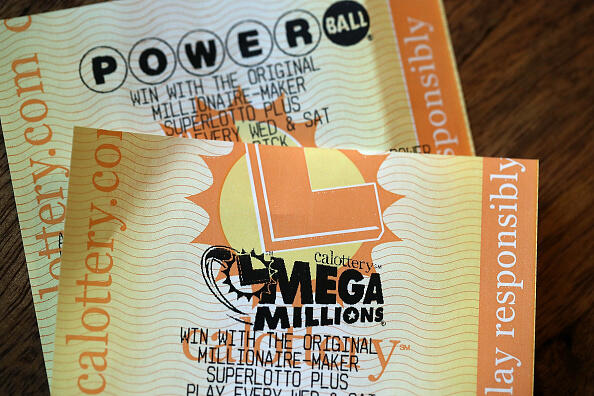 Mega Millions jackpot hits $510 million, eight largest prize The Mega Millions jackpot rose to $510 million after Tuesday night's drawing. No ticket has matched all six numbers since September 15. The next drawing takes place tonight. It's been a while, but....Zayn is back with NEW MUSIC!!!

Photo Credit: Getty Images
Jeffree Star is speaking out about the whole Kanye West cheating rumors! Jeffree addressed everything on his YouTube Channel in a 24 minute video.