Geena and Frankie wants to cancel Producer Chris after Geena feels that he could have put in more effort in helping find her boyfriend a gift!
An anonymous listener decided to ruin her family's thanksgiving after they continously make fun of her for being single during the holidays on Crazy Girl Confessions!
Plus, we were able to help this hardworking single mother for the holidays on Make Happiness Happen! Starting December 1st, you will be able to buy a seat from SDCCU Stadium. They go on sale to the public at 9am December 1st. You won't be able to buy specific seats though, because each seat shares parts with two other seats, they couldn't ensure all seats would be available to buy.  Also a lot of seats can't be removed or transported due to their age or condition. The seats will only be sold in pairs, and there will be a limit of two pairs per person. The seats will come as-is and will be riser-mounted and will be available for pick up Mid-December. They haven't said how much the seats will cost however some other stadiums who have down this- prices range from $500-$800.
Thanksgiving is just two days away, and just in time a group of nutritionists have put out a list of the unhealthiest sides you can eat on Thanksgiving.
Sweet potato casserole: Sweet potatoes are super healthy, but when they're covered in brown sugar and marshmallow … not so much. 
Macaroni and cheese: Don't deny yourself the decadent deliciousness of mac and cheese, but hold off on seconds -- because this dish is loaded with fat and carbs.
Green bean casserole: The green beans aren't the problem with this dish -- it's the creamy sauce they are floating in.
Stuffing: Don't say no to this Thanksgiving staple -- just don't pile it on your plate.
Mashed potatoes: Don't say no to these, either. Just choose a smaller portion.
Dinner rolls: With so many other carbs and starches on the table, maybe skip these in favor of something else.
The Better Business Bureau is warning people about the "Secret Sister" gift exchange, which is currently circulating on Facebook. The idea of the "Secret Sister" gift exchange is simple. They're looking for 6 women who want to spread some holiday cheer by buying just one gift – and then you'll get anywhere from 6 to 36 gifts back, supposedly. Well basically it's a pyramid scheme wrapped in a chain letter. And, it's illegal. 
There's a new Christmas song out, but this one was specifically made for dogs. This pet food company tails.com released a pop song made specifically for dogs called "Raise the Woof!"The company says the song is "based on sounds and noises dogs enjoy" which includes squeaky toys, whistling, barking, and several phrases, including "good girl," "good boy, and "treat."  The song already appears to be a hit among dogs, as owners have posted videos of their pets reacting to the song with head tilts, wagging tails, and even some barking.
The 74th annual Mother Goose Parade that goes down in El Cajon every year is going virtual this year. The theme is "A Whole New World,"and you'll be able to take a walk through . the parade's history, floats and balloons, and more surprises.
Father Joe's Villages annual Thanksgiving Day 5K has gone virtual this year. The money raised from this event goes to providing meals for the homeless. So this year, you can participate by doing your own 5K whenever and how you want (run, walk, bike, hike) anytime now through December 1st..............And if you don't want to do a whole 5k you can just fundraise from your couch too! 
How to Participate:

There are two ways to participate:
Walk or Run 5 Kilometers (or whatever distance works for you!) – Grab your family, your dog, or socially distance with your friends to walk or run the course of your choosing
Fundraise Your Way – Set a Fundraising Goal and meet (or exceed) it! With our Participant Guide we provide everything you need to make fundraising a breeze. Plus, you'll earn great prizes and know you're helping those experiencing hunger in our community.
Register or donate atwww.thanksgivingrun.org.

Registration Information:

With a Virtual Registration, you receive an official 5K T-Shirt, an official 5k Bib, and a Finisher's Medal. You can even opt to have your entire package shipped right to your door! Registration closes December 1st at midnight. Register today at www.thanksgivingrun.org. 
All proceeds from this event through registration and add-ons, help provide meals to those experiencing hunger and homelessness in San Diego.
With Thanksgiving being tomorrow, 7% of Americans say they will not be attending any Thanksgiving gathering this year. 42% say they will just attend one event (not multiple sides of the family, work Thanksgiving celebrations, "Friendsgivings," etc.). About 1/4 of people will meet virtually with friends and family. And what are people planning to do over the Thanksgiving holiday? Well the #1 video game trending with teens is Animal Crossing.With Gen X (ages 40+), they plan to watch Hallmark Christmas movies over the next few days.
Black Friday is going to look a little different this year. Due to Covid, the CDC is recommending thatAmericans shop "online rather than in person" on Black Friday. The CDC says that shopping in "crowded" stores just before, on, or after Thanksgiving is a "higher-risk" activity." And since lots of people are doing their Black Friday shopping online this year, stores have adjusted. Lots of sales are already going. However, word is that you may get better deals on Cyber Monday this year. According to Consumer Affairs Cyber Monday is predicted to be an even bigger bargain than Black Friday. Fans Think Rihanna Might Be In The Next Black Panther Movie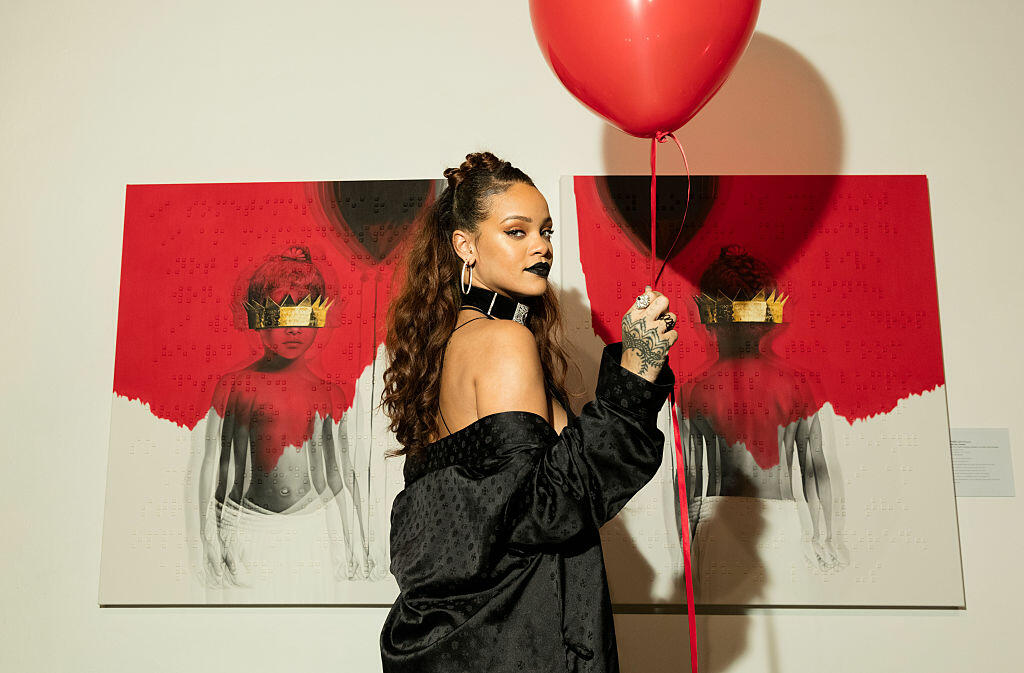 Photo Credit: Getty Images
Attention Swfties! Taylor Swift 'Folklore' Sessions Debuting On Disney+! The Special Will Start Streaming Nov. 25!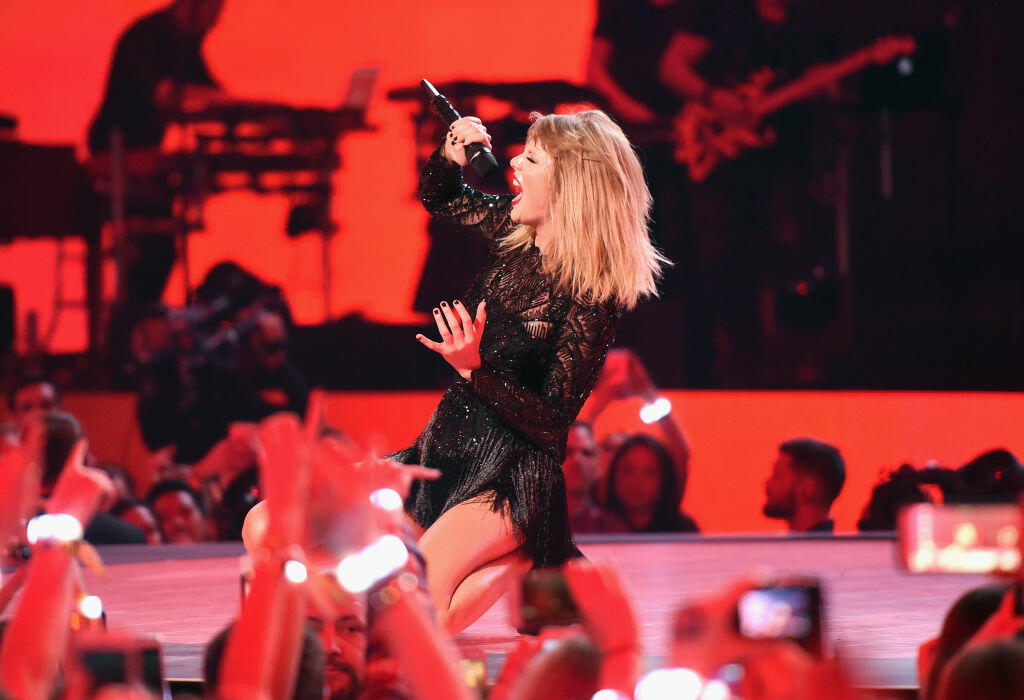 Photo Credit: Getty Images
Miley Cyrus Reveals That She Broke Her Sobriety During Pandemic. The Singer Is Now Two Weeks Sober!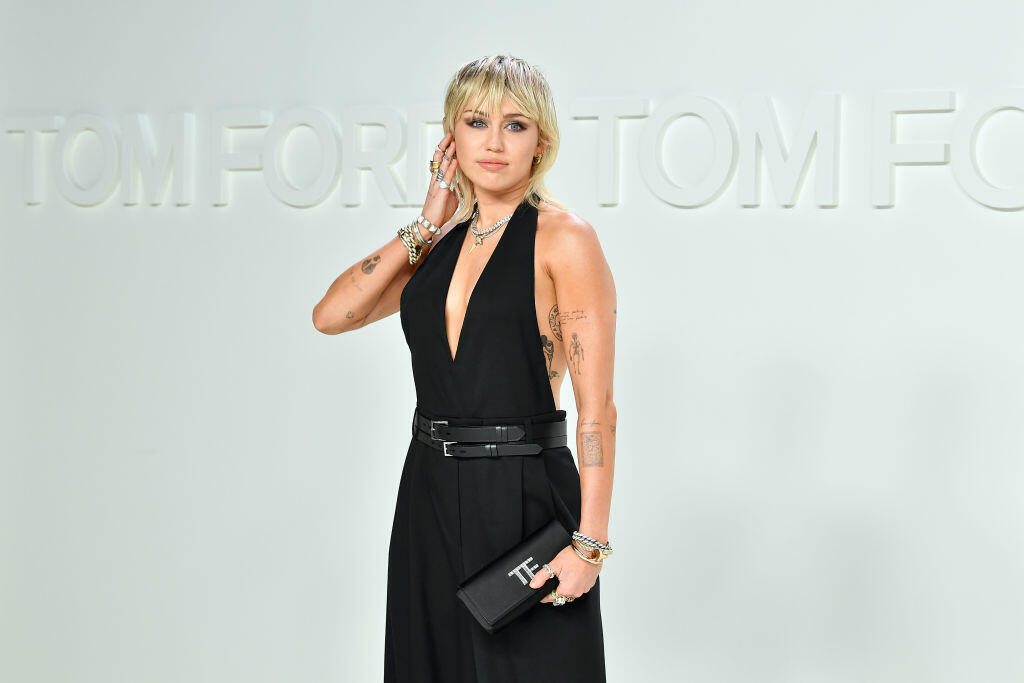 Photo Credit: Getty Images