Frankie is worried about looking bad in front of his girlfriends friends!
Listener Sandra in Chula Vista doesn't know what to do, after 3 years of being together she wants to move in with her boyfriend but he says "NO" now she doesn't know what to do. Love 'Em or Leave 'Em
Plus Frankie said he is ready to hit the stage one more time this Friday night and you can apart of it! San Diego County health officials have reported a huge jump in COVID-19 cases over the weekend. A record 1,087 more cases were reported with no additional deaths. Sunday was the fifth-consecutive day that more than 600 new coronavirus cases were reported. And in the US, the cases hit 11 million with the latest million being tallied in 6 days.
Six Flags Magic Mountain is offering a drive-thru holiday lights experience this holiday season. It's called The Holiday in the Park Drive-thru Experience and it will run on select dates from Nov. 20 to Jan. 3. This is the first time Magic Mountain has ever done this.  You'll drive through the 125 acre park which will be decorated in millions of holiday lights and choreographed to music. The route will include eight different areas throughout the park, including Rockin' Universe in the DC Universe area, Merry Lane in Metropolis, The Underground at the West Coast Racers coaster, and Winter Wonderland at Viper coaster, and more. There will be 30-foot-tall ornaments, "ice" sculptures and faux snow. You must make online reservations before.  Ticket prices start at $20 per passenger and vary by date. Admission is free for season pass holders, but reservations will still be required.
As for here in San Diego, there are lots of holiday socially distanced events going on.
The holiday season may look different this year, but organizations around the county are making the most of the situation.
Instead of large gatherings, many San Diego holiday favorites are going virtual while others adapt to the changes in unique ways.
See the list below for more:
Taste of December Nights
This year, Balboa Park's famed December Nights will look a little different. Swapped for the usual hustle and bustle is Taste of December Nights. The event takes place from Friday, December 4 through Sunday, December 6 from 11 a.m. to 10 p.m. and will feature more than 20 food trucks and vendors.
Organizers say all safety protocols by the county will be strictly enforced. This year, customers must remain in their cars and everyone must wear a mask. Click here for more information on the event.
Lawrence Family Jewish Community Center Hanukkah Celebration
This year, the center is hosting a socially distanced traveling Hanukkah celebration. "Hanukkah Happening Hits the Highway" is taking place on December 6 from 11 a.m. to 1 p.m. The center has two car routes planned throughout the county where families travel to three different places to find Jewish landmarks and symbols.
While in the car, there will be Hanukkah stories, music, games, and trivia shared. The event is free, but you will need to pre-register. Click here for details on the event.
Petco Park Holiday Trail and Market
The market and trail will take guests through a socially distanced, one-way trail at Petco Park's Gallagher Square, featuring artisan shops, lighting displays, foods and drinks, and unique crafts and gifts.
Vendors on the trail will feature seasonal gifts like ornaments, wooden figurines, oils and soaps, and many more stocking stuffers. Visitors will be able to enjoy cider or wine, and delicious bratwurst, shortbread, and other treats along the way.
Menorah Lighting in Liberty Station
In partnership with the Chabads of Downtown San Diego and Pacific Beach, Liberty Station plans to host a public menorah lighting on December 10 at 5 p.m. in the Central Promenade.
La Mesa's Holidays in the Village
La Mesa's Holiday in the Village returns on Dec. 5 from 10 a.m. - 9 p.m. with a craft market, holiday music, a food court, and holiday photo stations. The free event will observe public health orders and precautions and temperature checks will be required to enter. Face coverings and social distancing will also be required.
Del Mar Fairgrounds Holidays in Your Car
A magnificent display of lights and sounds will ring in the holidays at the Del Mar Fairgrounds this season, with Holidays in Your Car from Dec. 5 - Dec. 24, Dec. 26 - Dec. 30, and Jan. 1 2.
More than one million LED lights, holograms, and projection mapping animated to holiday music will take over the fairgrounds for visitors to enjoy their own little sleigh ride, with some displays standing at over 40 feet high.
Little Italy Virtual Tree Lighting
Due to COVID-19, Little Italy will host a virtual tree lighting. Standing at 30-feet tall, the Christmas Tree in the center of Piazza della Famiglia will be lit on December 5 at 5:30 p.m.
Old Globe's "How the Grinch Stole Christmas!" and tree lighting
The Old Globe's production of "Dr. Seuss's How the Grinch Stole Christmas!" won't be taking the theater's stage this year, instead, coming to audiences on the radio and online. The free, audio-only production can be heard on 89.5 FM and can also be streamed on the KPBS website or mobile app, and on smart speakers on Nov. 26, Dec. 5, and Dec. 20 at 12 p.m.; and Dec. 24 at 6 p.m.
The 15th annual Globe Christmas Tree Lighting Ceremony will take place virtually on Nov. 22 at 6 p.m. and can be viewed on the Globe's website or social media channels. The tree lighting ceremony will feature songs, videos, and special greetings from company members and The Grinch himself.
Winter Wonderland at Hotel del Coronado
The Hotel del Coronado is bringing holiday magic to the beach, with thousands of sparkling lights, magnificent Christmas trees, and a winter wonderland at The Del's Windsor Lawn.
The holiday fun will include pictures with Santa, a "Frostbite" bar trailer with holiday treats and drinks, and holiday crafts available for sale, including cookie decorating kits, ornaments, and more.
Seas 'N' Greetings at Birch Aquarium
From Nov. 28 to Dec. 31, Birch Aquarium is bringing holiday fun to the coast with Seas 'n' Greetings. Visitors can enjoy an 18-foot-tall inflatable octopus, check out a rescued Loggerhead Sea Turtle, and visit an outdoor Tide Pool Plaza with juvenile Swell Sharks, Horn Sharks and Round Rays.
If you're looking for somewhere to volunteer this holiday season below is a list.
Help support Father Joe's Villages and provide aid to individuals battling homelessness in San Diego. Donations can help provide housing, meals, health care, and education to those in need locally.
Anyone interested can donate money, goods, a vehicle, or their time to help. 
The San Diego Food Bank has more than doubled the number of people it's providing food assistance to during COVID-19. From mid-March through October, the organization distributed more than 37 million pounds of food. The food bank says all volunteer shifts have been booked through the fall, but you can still sign up to volunteer at a later date here. You can also donate money. The organization says for every $1 given, 5 meals can be provided.
Help support Father Joe's Villages and provide aid to individuals battling homelessness in San Diego. Donations can help provide housing, meals, health care, and education to those in need locally.
Anyone interested can donate money, goods, a vehicle, or their time to help. Learn more about how to help.
It wouldn't be Christmas without the famous Red Kettles. However, this year, the organization is taking its campaign online. With a few mouse clicks, you can help the Salvation Army support bill assistance, homeless shelters, and food pantries across San Diego. To donate to the Red Kettle Campaign online here.
And despite the pandemic, The Salvation Army is asking volunteers to answer the call and become a Christmas Kettle Bell Ringer. Click here to sign up.
The Humane Society has temporarily suspended its volunteer recruitment and onboarding due to the coronavirus, but that doesn't mean you can't give back. The organization is still accepting donations. Donations will help the group provide medical care, shelter, and food to homeless animals.
Of course, pet adoptions are still running this season as well. You can also sign up to foster a pet. Visit the humane society's website to learn how to adopt or foster a pet, or donate.
Not only can you donate to help feed families, students, and seniors in need through Feeding San Diego, but your help also keeps the group's food distributions running and supports mobile pantries.
And with ABC 10News, you can help us provide millions of meals to San Diegans during our Month of a Million Meals through Dec. 31. Last year, the campaign raised more than 5.1 million meals. Learn how you can help here.
You can also help the Red Cross San Diego's humanitarian and disaster relief efforts for those in need. Donations with help support safe shelters, hot meals, care, and comfort for people who have lost everything to a disaster.
The Red Cross is also supporting the critical need for blood during this time. Click here to learn how you can donate blood.
The San Diego Blood Bank is in need of volunteers to donate blood, especially during the holiday season. The bank aims to collect more than 350 units of blood each day in order to meet the needs of local patients who are battling life-threatening conditions. One pint of blood can save up to three lives. You can sign up for an appointment here. Demi Lovato addressed what she's been doing during Covid and addresses her engagement!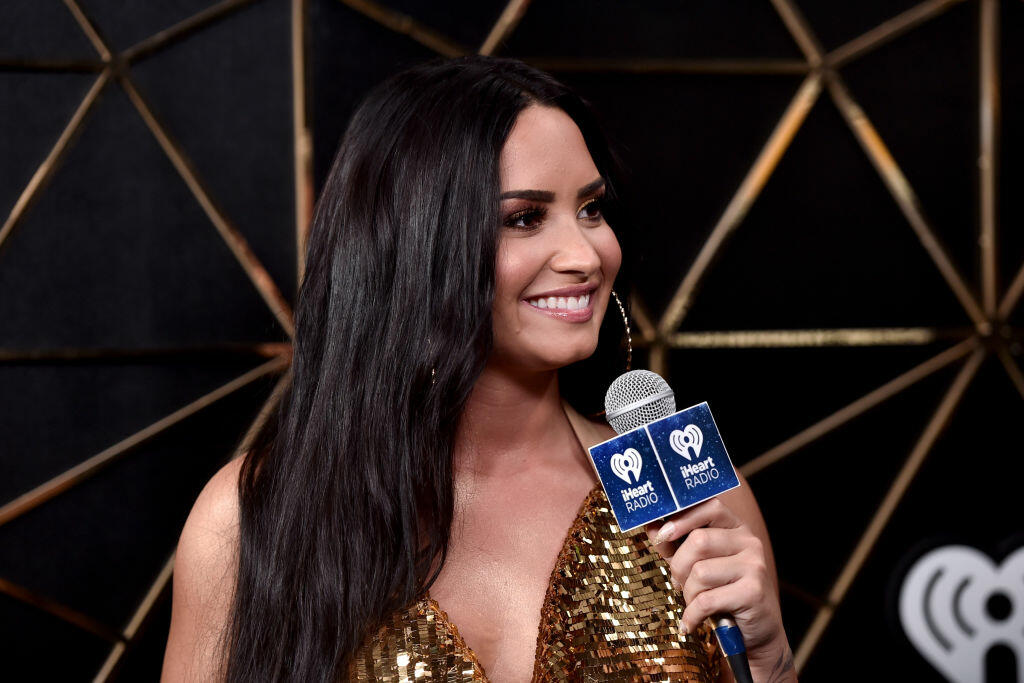 Photo Credit: Getty Images
Justin Bieber preformed his two latest hits last night at the show "Lonely" and "Holy"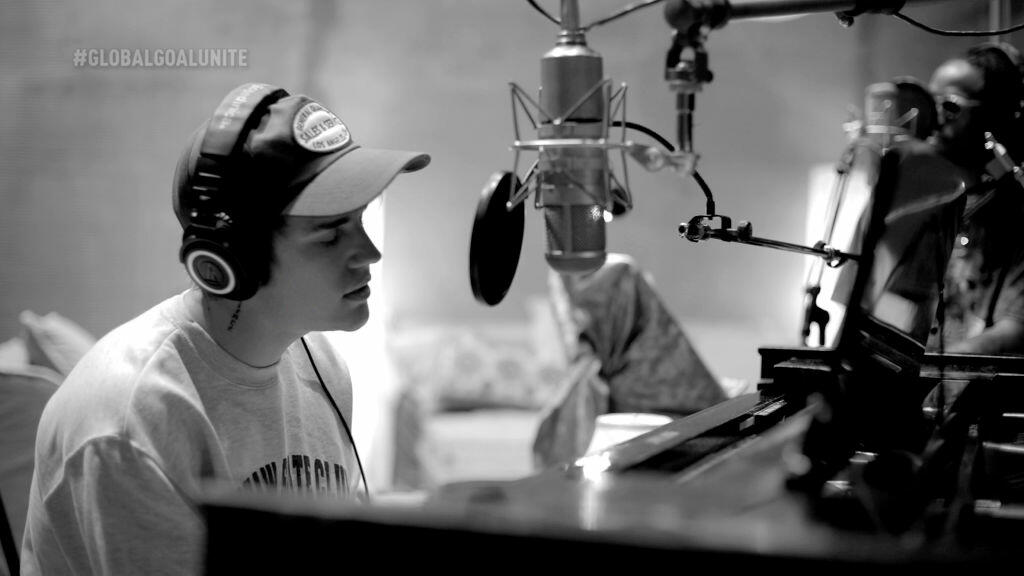 Photo Credit: Getty Images
Jennifer Lopez received the Icon award last night and she was surprised with a few celerity friends who stopped by.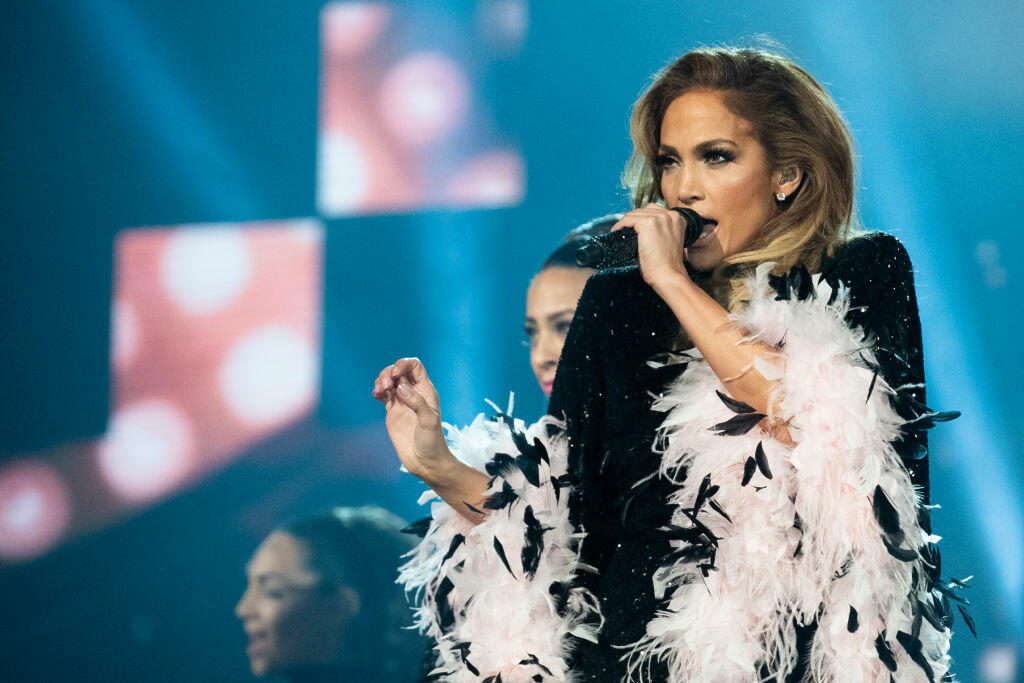 Photo Credit: Getty Images