Frankie shares with the show on how he is becoming a better boyfriend.
Geena gives us the latest update on her health!
Plus, a listener planned a quarantine lunch date for her ex-boyfriend and it turned very sour on Crazy Girl Confessions! Barber Shops and Salons Remain Open!
Despite being in the purple tier, Local barbershops, and salons can continue indoors. In the purple tier, nonessential businesses have to move to outdoor operations. This includes restaurants, churches, movie theaters and gyms, among others. However, according to new guidelines, personal care services barbershops, hair salons, outdoor playgrounds and recreational facilities can stay open. The Department of Public Health said the reason they moved personal care businesses to essential is, California's plan "evolved with the science and understanding of COVID-19."
It was one of the top trending things yesterday. If you were on Youtube yesterday afternoon and were having problems you weren't alone. Youtube was having global problems yesterday! For about two hours, people all over the world were having trouble watching videos, they wouldn't load. It was a worldwide outage. They did get it fixed by about 6:15pm our time however they didn't say exactly what caused the outage.
Safety Guidelines For Thanksgiving
The CDC has released new guidelines on how to enjoy Thanksgiving safely. The CDC says the smartest way to do so is to stay home, avoid travel, and host any gatherings outdoors if possible. They also advise that people at high risk should avoid celebrating with people they do not live with.  They also encourage you to embrace new traditions this Thanksgiving like hiking outdoors, and limiting the dinner guest list so that people can still keep a six-foot distance while unmasked and eating.
 Holiday "Food Guilt"
63% of people say they feel "food guilt" around the holidays.
47% said that knowing they'll be tempted by all the unhealthy food associated with the holidays makes them anxious, and 48% said that the temptation of unhealthy foods stresses them out more than family drama and even gift-giving. And then there's the added stress of coronavirus. 53% said that after the already stressful year they've had due to COVID-19, they feel less motivated to make healthy food choices during the holiday season.
You Might Experience Holiday Delivery Delays!
The Online shopping surge this holiday season could lead to holiday delivery delays.  FedEx and UPS are ramping up their holiday hiring to prepare for the deliveries this holiday season. FedEx is hiring 70,000 workers, and UPS is hiring more than 100,000 temporary employees.
Also stores are pushing shoppers to buy early and are expanding services like curbside pickup to minimize the need for delivery. They are estimating that 7 million packages a day could face delays from Thanksgiving to Christmas. U.S. online holiday sales are expected to shatter previous records. The CEO of Fedex said, "We are warmed up for what we're calling the ship-a-thon. Like everything else in 2020, this is going to be an unprecedented peak season." Amazon, is also warning shoppers not to wait until the last minute to buy gifts. 
The First Word of the Year for 2020 Is….
"LOCKDOWN" Collins Dictionary has declared a Word of the Year for 2020, and that word is lockdown. They say the use of the word "lockdown" across websites, books, and news is up 6,000% from last year. Some of their runners-up for Word of the Year are: BLM . . . coronavirus . . . furlough . . . self-isolate . . . and social distancing.
Top Dating Trends of 2021
The Top New Dating Trends for 2021 Include "Apocalypsing," "Maskerading," and "Fauci-ing" Plenty of Fish released its annual list of dating trends it expects for next year, including a few COVID-related trends. 
Here are 11 dating trends they expect to see more of next year . . .
1. Fauci-ing. Declining to date someone because you don't feel they're taking the pandemic seriously enough.
2. Maskerading. Where you PRETEND to care about masks and COVID-19, just so people will date you. 
3. Apocalypsing. Treating every relationship like it's your last, and getting too serious too quick. A third of single people know someone who's done it.
4. Zoomlander-ing. Like the movie "Zoolander". It's people who won't stop checking THEMSELVES out on camera when you're on a Zoom date.
5. Sanitizing. This one isn't a COVID thing. It's when you delete photos and wipe all evidence of past relationships from your social media.
6. Endgame-ing. Accidentally sending a racy photo or video to someone you're dating.
7. Folklore-ing. Being so focused on fairytale romance that your expectations don't match reality.
8. Waldo-ing. When someone only posts group photos on their dating profile, so it's hard to tell which person they are.
9. Stalk-blocking. When you make all of your social media accounts private, so people who might want to date you can't research you first.
10. Bradying. This one's a dig on Tom Brady for changing teams. It's when you end a long-term relationship even though everyone says it's a mistake.
Holidays at Petco Park!
Petco Park is hosting a Holiday Market and Trail this December to get into the holiday spirit!
The market and trail will take guests through a socially distanced, one-way trail at Petco Park. There will be artisan shops, lighting displays, foods and drinks, and unique crafts and gifts. So think seasonal gifts like ornaments, wooden figurines, oils and soaps, and many more stocking stuffers. You'll be able enjoy cider or wine, and delicious bratwurst, shortbread, and other treats.Lighting displays will cover themes like Candyland, Winter Wonderland, Home for the Holidays, and more.
The Holiday Market and Trail will open on Thursday, Dec. 3, and run through Sunday, Dec. 6, before opening again Dec. 9 through Dec. 23. The market and trail will be open from 4 p.m. to 9:30 p.m. Guests will be required to go through a brief health screening before entering and are required to wear face coverings. The capacity for the trail will also be limited.
Tickets are now available online for kids for $10 and adults for $14 for the general public Ariana Grande Launches Non-Profit Animal Rescue 'Orange Twins Rescue'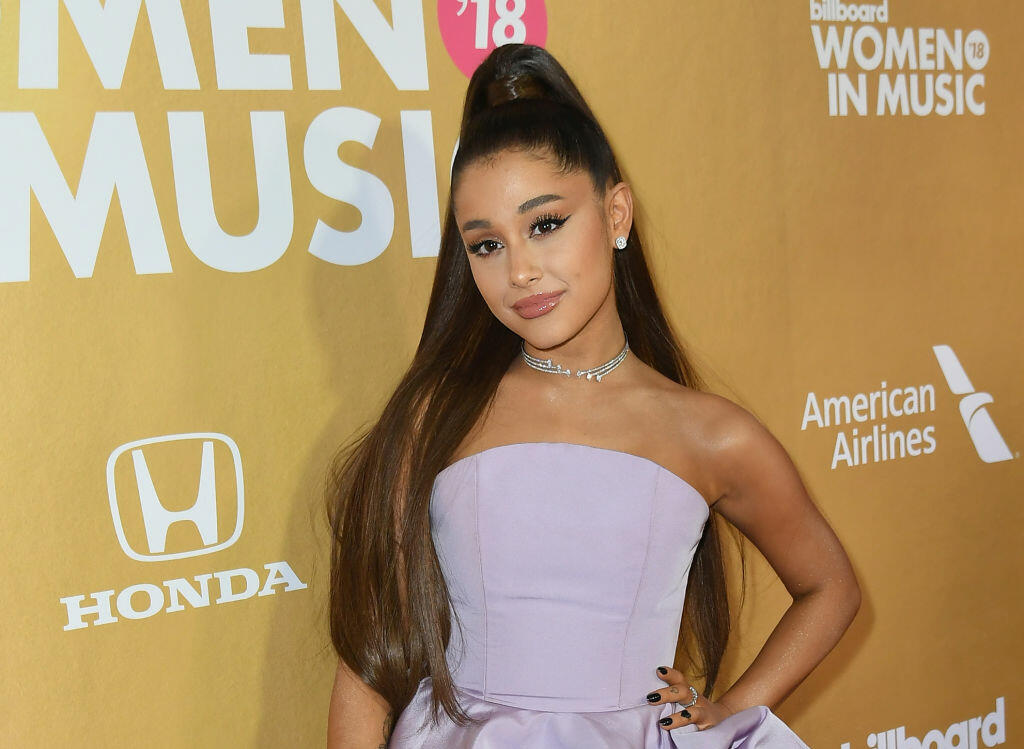 Photo Credit: Getty Images
Chris Brown Is The Latest Celeb To Join 'OnlyFans!' Fans Are Going Crazy!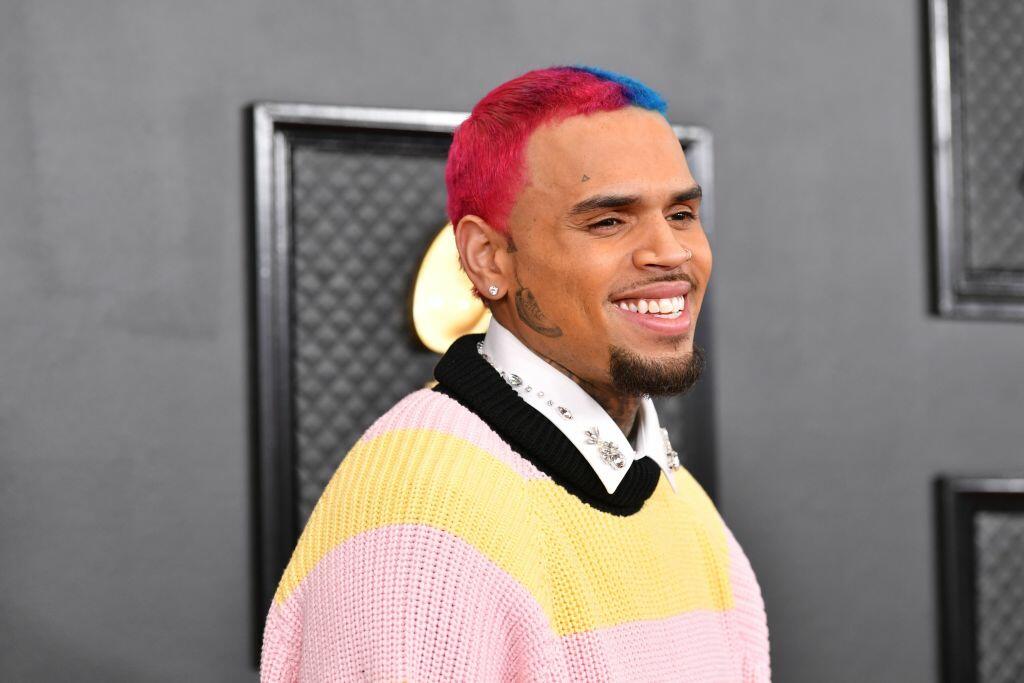 Photo Credit: Getty Images
Britney Spears No Longer Performing?
The Singer Announced That She Will Not Perform Until Her Father Is Removed From The Conservatorship!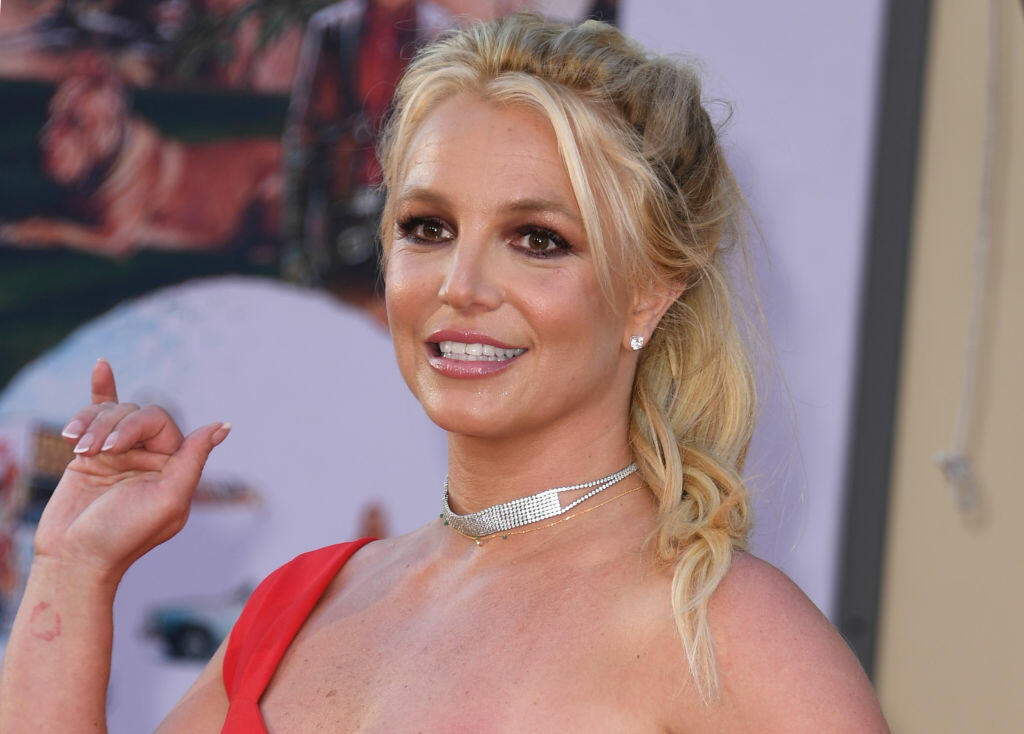 Photo Credit: Getty Images