Producer Chris' fiancé made him return this one item because he paid way too much money for it!
A listener is scared that a 23andMe Test will reveal a major family secret to her daughter on O.P.P.
Plus! Are you smarter than Geena the Latina? Listener Joanne challenges Geena in Smarter Than! San Diego is Officially Back in the PURPLE TIER
Starting Friday just after midnight many non-essential businesses will be required to move to outdoor-only operations. These include restaurants, family entertainment centers, wineries, places of worship, movie theaters, museums, gyms, zoos and aquariums and cardrooms. Bars, breweries and distilleries will be able to remain open as long as they are able to operate outside and with food. We will remain in this tier for at least three weeks.
·Retail businesses and shopping centers will be able to remain open with 25% capacity. No food courts will be permitted.
·Schools will be able to remain open for in-person learning if they are already in session. If a district has not reopened for in-person learning, it must remain remote only.
·Offices are restricted to remote work only.
·Staying open are essential services, personal care services, barbershops, hair salons, outdoor playgrounds and recreational facilities.
Check Out the California Restrictions for each industry!
TODAY IS VETERNANS DAY! CHECK OUT THE FREEBIES AND EVENTS!
Today is Veterans Day. We have the third highest population of veterans in the United States and in honor of our women and men who have served and are currently servicing there are a few events going on around town.
THE EVENTS!
— A Veterans Day boat parade hosted by Fleet Week San Diego. The parade provides an opportunity to celebrate the men and women who have served and are currently serving. It will feature boats of all sizes decorated to salute and honor veterans and members of the military.
The parade will take place on San Diego Bay starting at 10 a.m. and proceed from Shelter Island under the skyline of Downtown San Diego and work its way up to the Coronado Bridge where it will cross the Bay and proceed south along the Coronado Shoreline. There will be live demonstrations by the U.S. Coast Guard as well as vintage Aircraft Flyovers and other attractions on the bay.
— The USS Midway Museum will hold a variety of events, including two precision parachute jumps by the U.S. Navy's "Leap Frogs" onto the ship's flight deck at 10 a.m. and 1 p.m. Along with active-duty Navy SEALS, the parachuting demonstration will include a SEAL veteran
The Midway will feature an art exhibition on its flight deck by Navy Chief Petty Officer Joe Pisano. His work is considered "3D industrial," and uses items like drywall screws, dog tags and golf tees.
The San Diego Blood Bank will have its mobile tent outside the Midway Museum. Donors will receive one ticket for entry into the museum. Veterans and active duty military will get free admission all day.
Lastly, in celebration of the 75th anniversary of the end of World War II, the USS Midway Museum will conduct a special broadcast of its "Destination Midway" live webcast series at 12:30 p.m. The webcast will feature ship historian Karl Zingheim as he interviews four WWII veterans.
— Honor Flight San Diego will host a "Parade of Honor." The socially-distanced, no-contact, drive-thru parade through the Kearny Mesa neighborhood is for military veterans of all eras.
At the end of the route, every military veteran will receive a care package from Operation Gratitude and Honor Flight San Diego. Operation Gratitude donated the items for the 1,000 care packages and Honor Flight San Diego collected over 3,000 letters from community supporters around the country. The care packages were assembled Sunday by a team of Honor Flight San Diego volunteers.
— All San Diego administrative offices will be closed for the Veterans Day federal holiday.
Curbside trash, recyclables and yard waste will be collected as scheduled for customers served by the city's Environmental Services Department. The city's Miramar Landfill will be open.
Torrey Pines, Mission Bay and Balboa Park golf courses will be open normal hours. In honor of veterans, weekday rates will be applied. All city skate parks will be open.
All public buildings in Balboa Park will be closed, including the Balboa Park Activity Center, Botanical Building, Casa del Prado, Municipal Gym and War Memorial Building.
Miramar Reservoir and Murray Reservoir will be open a half-hour before sunrise until sunset. Barrett Reservoir will be open for waterfowl hunting by appointment only. All other City reservoirs will be closed. Chollas Lake will be open 6:30 a.m. to 6 p.m.
Parking meters, time restrictions for parking on streets and yellow zones within San Diego will not be enforced. Red, white and blue zones are still enforced every day. Parking rules on Port of San Diego property and in different cities may vary.
Also closed will be libraries and book pickup service, city pools, the city's refuse/recyclables container sales office on Miramar Place, Open Space and Maintenance Assessment District Offices, and the Family Justice Center.
THE FREEBIES! 
Applebee's: Applebee's generally has had a special menu of free meals for veterans. This year, Applebee's says that its offers will vary because of the coronavirus pandemic as some of its dining rooms are closed. Applebee's encourages you to check your neighborhood restaurant for details.
BJ's Brewhouse and Restaurants: Veterans and active duty can get a free entrée of up to $14.95 and a Dr. Pepper beverage for both dine-in and take out. The offer can be obtained online by using the promo code "VETERAN."
Buffalo Wild Wings: The wing joint is serving 10 free boneless wings with fries to all active duty and veterans. The offer is good for both dine-in and carry out.
California Pizza Kitchen: With proof of service, veterans and active duty are able to select from a limited menu, which includes six pizzas, four full-size salads or three pasta dishes. The offer also comes with a free beverage. The offer is dine-in or walk-in take out only.
Chili's: With proof of service, veterans and active duty can enjoy a free entrée from a menu of seven entrees, including the Just Bacon Burger and Chicken Crispers. The offer is dine-in only.
Cracker Barrel: Veterans can enjoy a free double chocolate fudge Coca-Cola cake or a pumpkin pie latte.
Dunkin: Vets and active duty can get a free doughnut of their choice at participating locations on Wednesday.
Golden Corral: The buffet joint is offering current and active duty military and reservists a free meal at the buffet that can be redeemed from now through the end of May. The offer can be redeemed Mondays through Thursdays.
Little Caesars: The pizza joint will offer its typical $5 lunch of four slices and a 20-ounce beverage for free to veterans and active military from 11 a.m. to 2 p.m. Wednesday.
Quaker Steak and Lube: The restaurant is offering free meals for veterans and active duty.
Red Lobster: Red Lobster is serving a free appetizer or dessert with proof of service for dine-in only. Veterans and active duty can choose from seven appetizers or four desserts.
Red Robin: This burger joint is giving veterans and active duty a free Red's Tavern Double Burger and bottomless fries. In an effort to alleviate crowds on Veterans Day, Red Robin is extending the offer from November 12 through 30, and the offer is good for both dine-in and carry out.
Denny's:Free Grand Slam (5 AM-Noon)
Wendy's: Free small breakfast combo
Cracker Barrel: Free Double Chocolate Fudge Coca-Cola Cake
Outback Steakhouse: Free Bloomin' Onion and Coke product 
Romano's Macaroni Grill: Free Spaghetti and Meatballs
Fogo de Chao: Fifty percent off a meal and 10 percent off with accompanying guests
Hooters: Buy ten wings get ten free
Qdoba: Fifty percent off a meal
Cici's Pizza: Free Adult Buffet Beyonce and Peloton Teams Up For Multi-Year Partnership Benefiting HBCUs!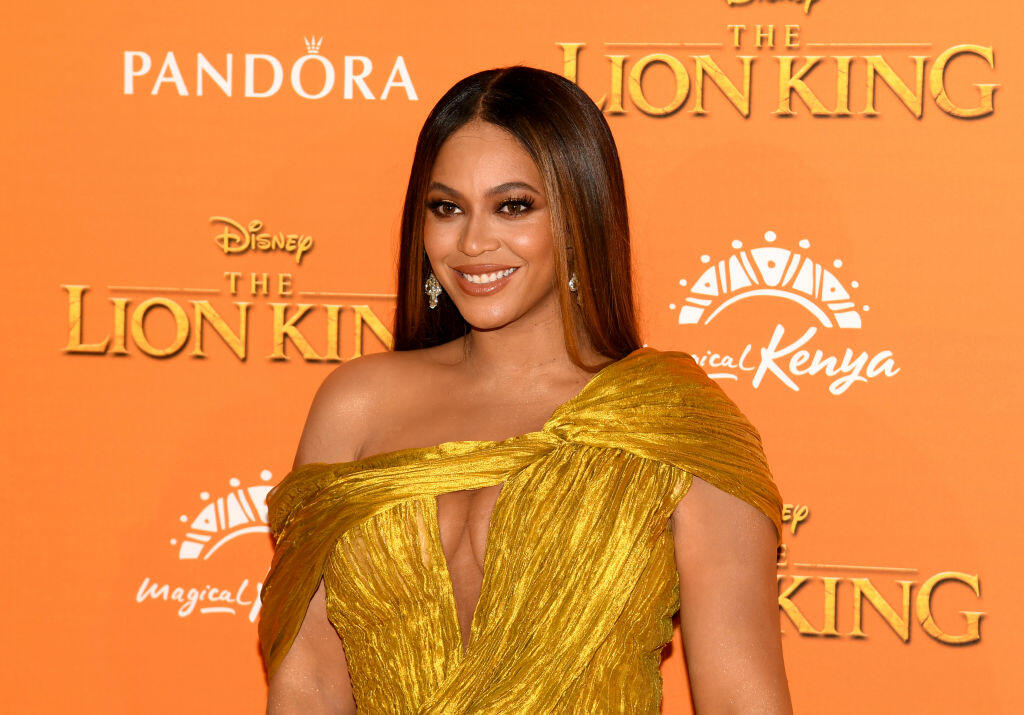 Photo Credit: Getty Images
Celebrity Pastor Carl Lentz's Mistress Tells All About Their Affair!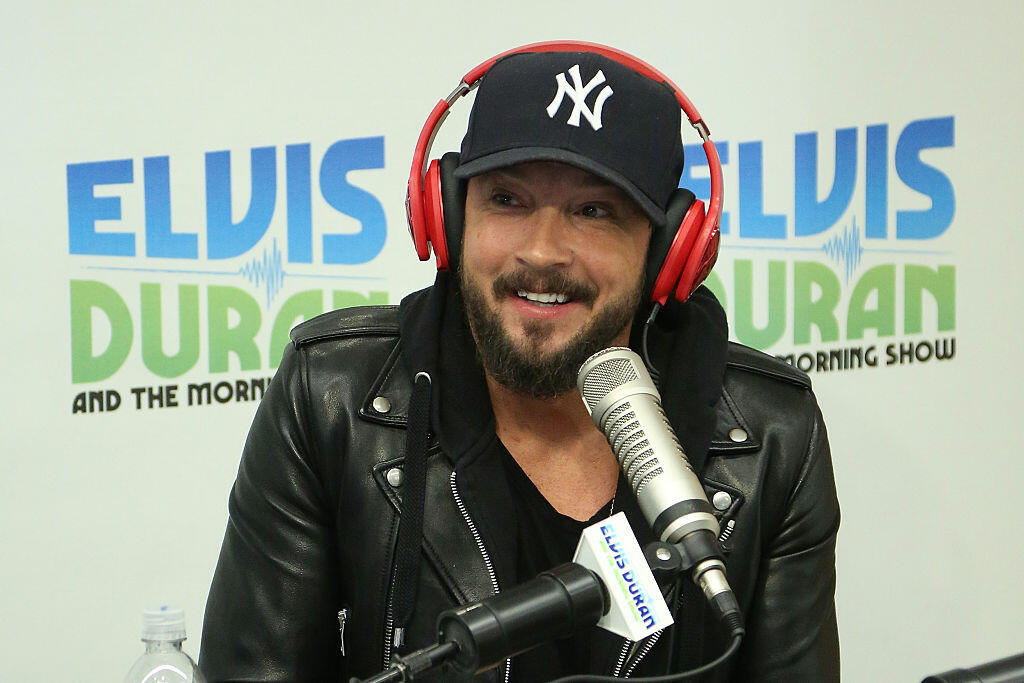 Photo Credit: Getty Images
Cardi B Slammed For Disrespecting Hindu Religion in Latest Reebok Campaign! The Rapper Apologizes!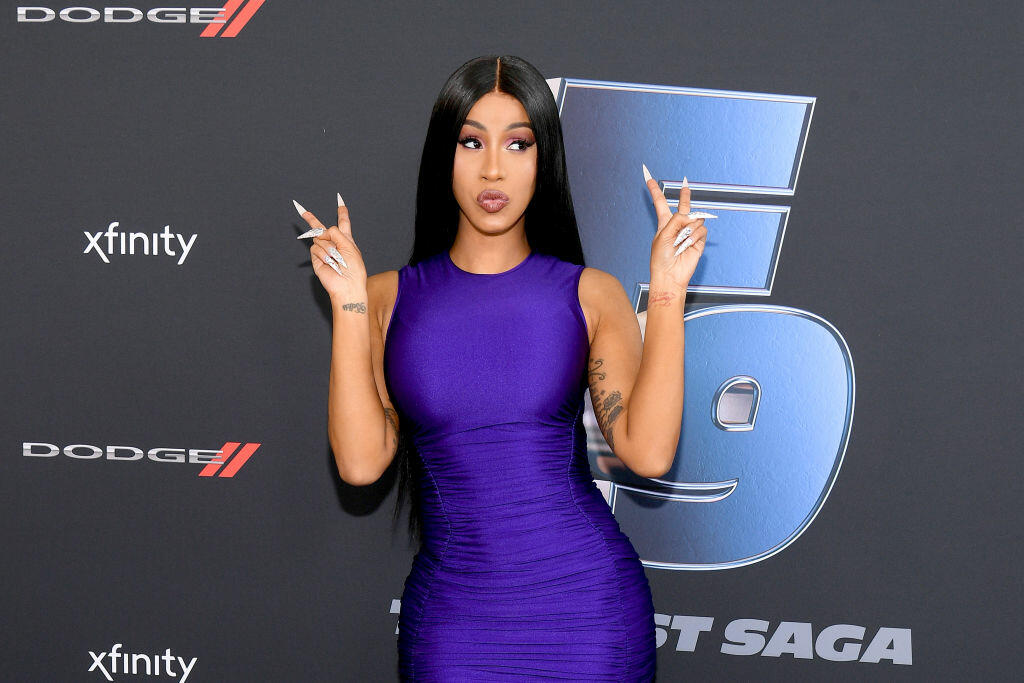 Photo Credit: Getty Images