Our Social Media Guru, Juwan, experienced his very first radio milestone!
Geena might have a change of heart about Couples Costumes!
Plus, a listener dated her manager at a high-end restaurant and found out that he cheated on her with her co-workers but little did he know, she had a secret that will expose the restaurant on Crazy Girl Confessions! President Donald Trump and Joe Biden are set to square off in their final debate tonight. In an effort to avoid interruptions by either man, Trump and Biden will each have his microphone cut off while the other is getting their two minutes to speak. There will be six debate topics— the coronavirus pandemic, "American Families," race in America, climate change, national security, and leadership. The debate will be moderated by NBC's Kristen Welker. The debate starts at 6pm and will air on all major broadcast networks and cable news channels.  The debate will also be available to stream on a host of so-called "skinny" cable bundles, such as YouTube TV, Hulu + Live TV, AT&T Now, and FuboTV. Experts say tonight's debate will have less viewers than the first one which got 73 million viewers. 
With Election Day less than two weeks away, more than 42 million people have already cast their ballots.  Here in San Diego, the San Diego County Registrar of Voters has received more than 560,000 ballots. That's more than three times the amount received at this point before the 2016 election. If you prefer to vote in person, the Registrar of Voters office in Kearny Mesa is open for early voting from 8 a.m. to 5 p.m. on weekdays. Voters also have the option to drop off their ballot at one of 126 drop-off locations around the county — including dozens of libraries, YMCAs, county offices and The Old Globe Theater in Balboa Park. And Due to COVID, in-person San Diego-area polling places will be open for four days instead of one, starting October 31st. For more info go to www. SDvote.com.
And We here at Channel 933 are encouraging you to vote!! WE have these Channel 933 Vote signs for you to put in your front yard! They are completely free. All you have to do is drive by the station this morning between 8am-10am.  9660 Granite Ridge Dr. 92123.
Lowe's Will Deliver Your Christmas Tree for Free This Year. Christmas tree shopping is going to look a lot different this year . . . you know, just like literally everything has looked a lot different this year. So Lowe's is offering a pretty sweet service for everyone who's worried about shopping for a tree in person. Starting next week, you can order a tree from them and they'll DELIVER it for FREE in two to five days. That seems like a really good solution, even if you'll really miss the tradition of going to the lot with your family to pick out a tree. Noah Cyrus was turning a lot of heads last night at the CMT awards show and its all due to the lack of clothing she was not wearing!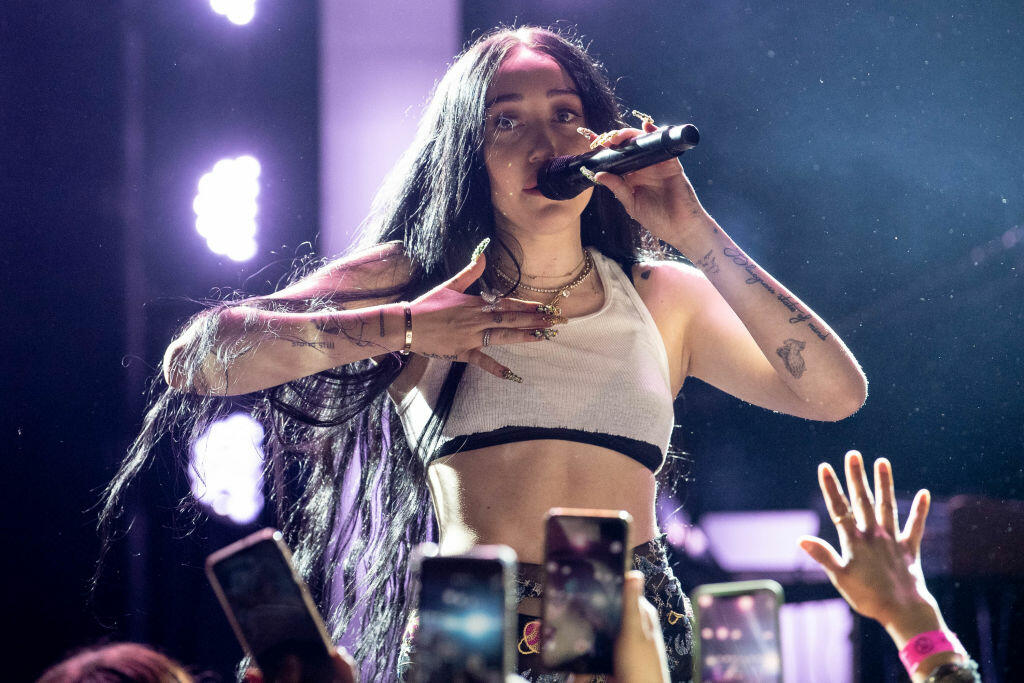 Photo credit: Getty Images