One of Geena's family members might have just turned their back on her and she doesn't know what to do!
We play another round of Family Feud and today's topic was, name something you can do with a pumpkin after Halloween!
Plus she got the ultimate revenge by putting her ex on blast on the intercom at a grocery store! Last night the San Diego Padres suffered a tough loss to the Dodgers. Dodger player, Cody Bellinger homered and robbed Fernando Tatis Jr. of a go-ahead home run. Joe Kelly got the final out with the bases loaded in a tension-filled ninth inning as the Los Angeles Dodgers barely held off the San Diego Padres 6-5 Wednesday night for a 2-0 lead in their NL Division Series. Game 3 is tonight, first pitch 6:08pm and it's a must win situation for the Padres!
If you watched the debate last night between Vice President Pence and Senator Harris, you saw that for several minutes a fly landed in Vice President Mike Pence's hair! The fly did not move as he answered questions about racial injustice and whether justice has been done in the death of Breonna Taylor. Conversation about the fly briefly dominated corners of Twitter, where debate watchers discussed their distraction and inability to focus on Pence and California Sen. Kamala Harris' answers 
Study Finds Guys with Deep, Sexy Voices Are More Likely to Cheat! A new study found men with deep, sexy voices might be more likely to cheat. The people behind the study think it might have to do with testosterone. Guys with deeper voices tend to have more of it. And previous studies have found links between testosterone and cheating.  The researchers admit it was a small sample size though, so it doesn't prove anything. And they didn't find any link between women's cheating habits, and how high or low their voice is.  
A list of the 30 Most Iconic Halloween Movies of All Time: 
1.  "Halloween", 1978, 46% 
2.  "A Nightmare on Elm Street", 1984, 24% 
3.  "Scream", 1996, 22% 
4.  "The Exorcist", 1973, 21% 
5.  "Beetlejuice", 1988, 21% 
6.  "Friday the 13th", 1980, 15% 
7.  "Carrie", 1976, 13% 
8.  "Rocky Horror Picture Show", 1975, 10% 
9.  "Child's Play", 1988, 9% 
10.  "The Shining", 1980, 7% 
11.  "The Conjuring", 2013, 6% 
12.  "The Texas Chainsaw Massacre", 1974, 5% 
13.  "Psycho", 1960, 5% 
14.  "A Quiet Place", 2018, 5% 
15.  "Night of the Living Dead", 1968, 5% 
16.  "It", 4% . . . They didn't say whether it was the original 1990 miniseries or the 2017 remake. 
17.  "The Blair Witch Project", 1999, 4% 
18.  "The Witch", 2015, 4% 
19.  "Saw", 2004, 4% 
20.  "Poltergeist", 1982, 3% 
21.  "Insidious", 2010, 3% 
22.  "Get Out", 2017, 3% 
23.  "Paranormal Activity", 2007, 3% 
24.  "Candyman", 1992, 3% 
25.  "The Sixth Sense", 1999, 2% 
26.  "The Last House on the Left", 1972, 2%. 
27.  "The Babadook", 2014, 2% 
28.  "The Ring", 2002, 2%. I'm assuming it's the American remake. 
29.  "It Follows", 2014, 1% 
30.  "Midsommar", 2019, 1% Is Justin Bieber's new neck tattoo a tribute to his relationship with his ex girlfriend Selena Gomez??? Well if you ask "Jelena" fans they certainly believe it!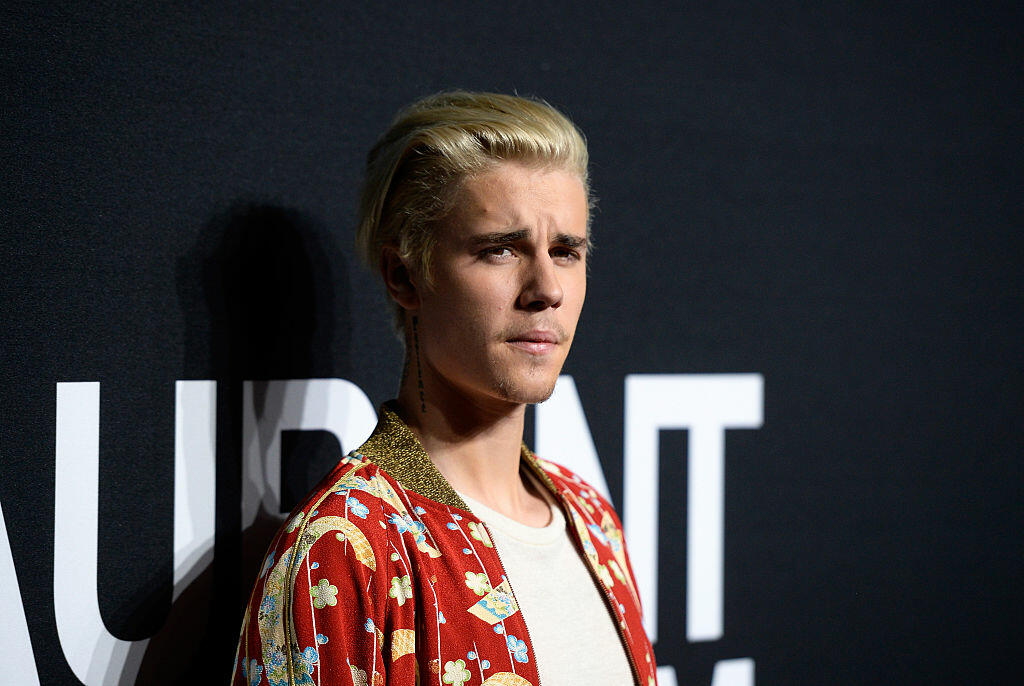 Photo Credit: Getty Images
New breakfast items are coming to McDonald's at the end of this month!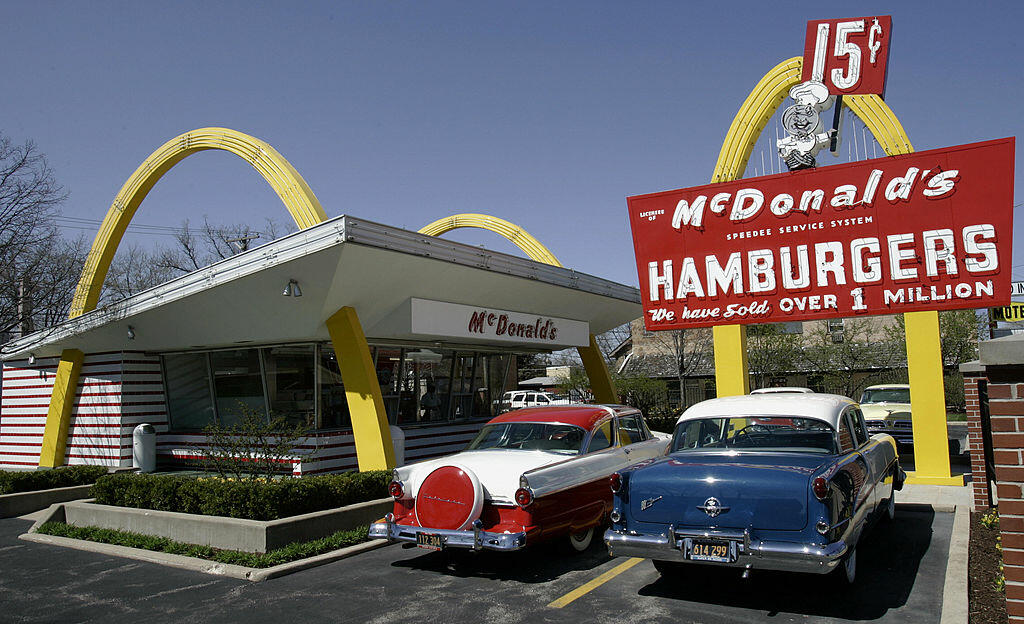 Photo Credit: Getty Images
Whoopi Goldberg might have just confirmed a third 'Sister Act' movie! Whoopi joined James Corden on the 'Late Late Show' and when asked about a possible third movie to the franchise she said " for a long time they kept saying no one wanted to see it, however that might not be true."
See the full interview below: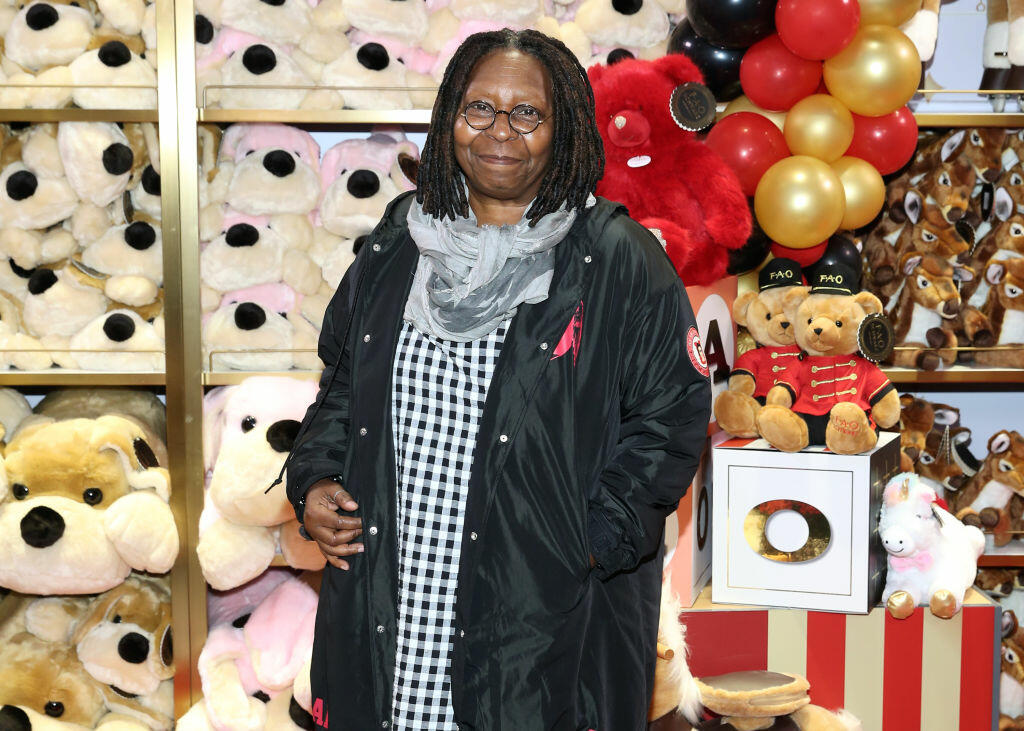 Photo Credit: Getty Images