The BTS McDonalds Meal went on sale this week and the meal includes 10-piece Chicken McNuggets, a medium order of french fries, a medium Coke and sweet chili and Cajun dipping sauces which are two new flavors inspired by Mcdonald's South Korea.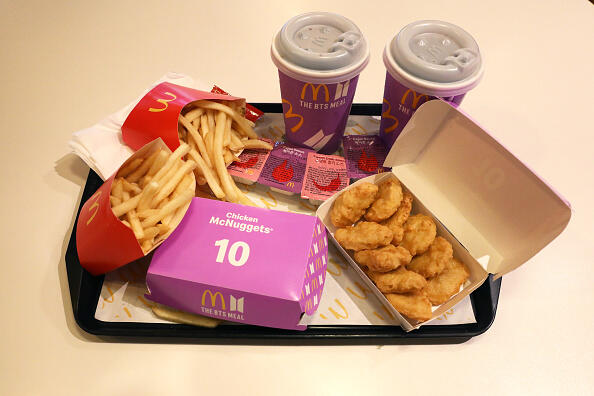 (Photo Credit: Getty Images)
In addition to the meal, BTS is also releasing a clothing line. Items for sale include bath robes, hoodies and socks.
However, BTS fans were not only excited for the launch, they were causing a frenzy, especially overseas.
The Army is being labelled as "shameful' for creating long lines in Malaysia during the pandemic.
Sibu Division Disaster Management Committee (SDDMC) coordinator Dr. Annuar Rapaee took to his Facebook Livestream to voice his displeasure with the long lines saying, "I received hundreds of messages from frontliners who were very upset with the incident. They said they do not even have time to eat while these people have the liberty to queue up for long hours just to buy burgers."
Rapaee encouraged those who want to purchase the meal to do so online to avoid the line and lower the risk of people catching COVID.