 Lizzo Accidentally Swears While Presenting Best New Artist to Megan Thee Stallion!
Lizzo was definitely feeling "Good As Hell" at the 2021 Grammys last night. The three-time Grammy winner was onstage at the ceremony to present the honor for best new artist.
Before announcing the winner, Lizzo yelled "B***h I'm back!" while presenting the award for Best New Artist and the winner began to cover her mouth after she realized what she said on live television.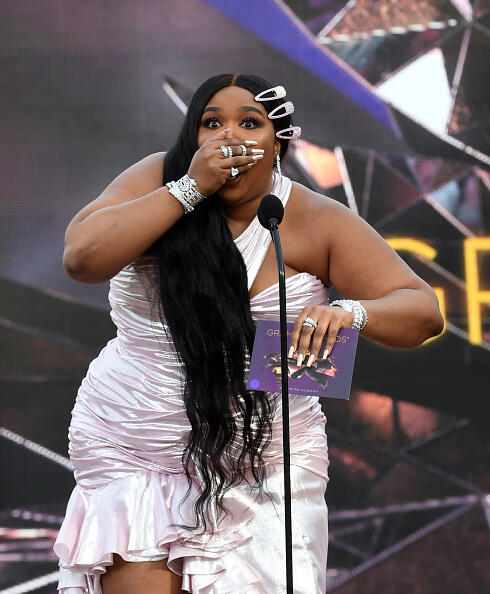 Photo Credit: Getty Images
"Oh God, oh I'm so sorry!" she said.
However, both the audience and fans on social media found the mistake hilarious!