Every last Friday in February marks International Stand Up to Bullying Day, so we chose 10 of our favorite artists below who have loudly voiced their opinions about bullying — and how it needs to end. Check out the gallery below to see their words of inspiration.
Selena on cyberbullying, at WE Day 2014: "It does more than knock the wind out of you. It crushes you when people try to tell you you're not good enough ... Please just be kind to each other and love and inspire people...Let's change the game. The most important thing is that we learn and we continue to learn from each other."
2. Demi Lovato
Demi, on taking an anti-bullying stance at the 2017 AMAs, to Billboard: "To me it didn't really make a difference if it was in front of the world or online. We put [hurtful social media posts] in the beginning of the performance to show people what type of hate I deal with on a daily basis and send a message of not caring and being yourself and being unapologetic for it."
3. Kesha
Last year, Kesha gave a PSA in an anti-bullying campaign: "This issue is near and dear to my heart. No one, regardless of their identity, background or beliefs, should be subjected to harassment online," she said.
4. Lady Gaga
After Gaga found out a friend's daughter was being bullied in elementary school, Mother Monster spoke this PSA on Instagram, in part: "I work a lot in the space of anti-bullying and I have learned that this can really change the growth and happiness of children all over the world. So, I encourage you all to be kind to one another and to search within your community for bravery. Sometimes, it's hard to stand up to the popular kids. Be kinder. Be braver. Go and sit with Venice and have lunch. Be a rebel."
5. Taylor Swift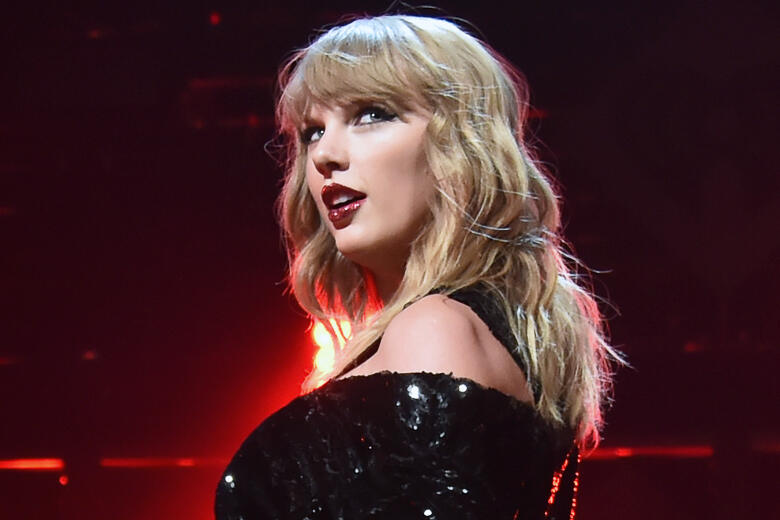 In addition to anti-bullying songs like "Mean" and "Shake It Off," Taylor also helped a fan with some kind words about anti-bullying.
She wrote, in part: "The things that set you apart from the pack, the things that you once thought were your weaknesses will someday become your strengths. So if they say you're weird or annoying or strange or too this or not enough that, maybe it's because you threaten them. Maybe you threaten them because you're not the norm. And if you're not the norm, give yourself a standing ovation."
6. Justin Bieber
A 16-year-old Bieber once told Ellen DeGeneres in 2010: "There are so many bullies. It goes on so much. I think that you should ... especially if you are a bystander, you definitely should help out because it could be you next."
7. Cardi B
Though Cardi B didn't take a stance on gun control, she made a point about bullying in schools:
"And it's just like, I feel like one of the best ways to prevent these type of tragedies is stop picking on these kids. Stop bullying these kids. The devil speaks to you the most when you feel helpless. Stop picking on 'em … Compliment them. Say 'hi' to them," she said on social media.
8. Logic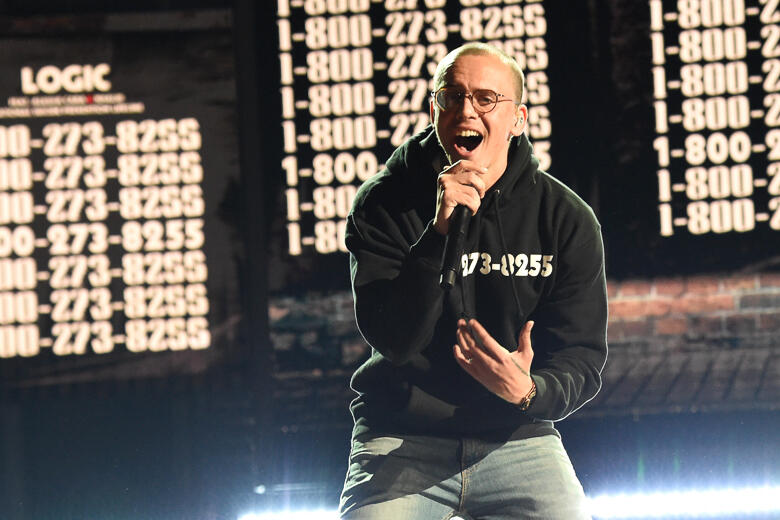 After performing "1-800-273-8255" alongside Alessia Cara and Khalid at the 2018 Grammys, Logic went into an incredibly moving speech about accepting diversity and minorities using their voices. Read it in full below:
"Black is beautiful. Hate is ugly. Women are as precious as they are stronger than any man I have ever met. And unto them I say: Stand tall and crush all predators under the weight of your heart that is full of the love they will never take away from you. Be not scared to use your voice, and especially in instances like these when you have the opportunity. Stand and fight for those who are not weak, but have yet to discover the strength that the evil of this world has done its best to conceal. To all the beautiful countries filled with culture, diversity and thousands of years of history, you are not sh*tholes! And lastly, on behalf of those who fight for equality in a world that is not equal, not just and not ready for the change we are here to bring. I say unto you, bring us your tired, your poor and any immigrant who seeks refuge. For together, we can build not just a better country, but a world that is destined to be united."
9. Iggy Azalea
Iggy got the best revenge one Halloween — after Snoop Dogg tweeted a meme that she looked like one of the characters from White Chicks, she endured countless taunting… but then turned the whole thing on its head, dressing as the character for Halloween.
10. Luke Hemmings
According to PressParty, Luke revealed when he was in high school, he was getting picked on by a group of guys, but Ashton stepped in to save the day: "It's not that dramatic... I was with some people that I didn't really like too much and Ashton was along with them, but I didn't know him then 'cause I didn't know if I liked him or not... the people that I was with - I'd just got a haircut and they were teasing me about it. Ashton was like, 'Leave the boy alone.'"