Frankie shares with the show this new skill helps him with his journey on becoming a better Frankie
What is the biggest lie you heard from your parents when you were a kid?
Plus, she's planning her wedding and wants to invite her child's father to the wedding but her new fiancé is saying no...and even saying if she invites her ex to the wedding he will call it off! What should she do? Love Em or Leave Em? The second cold storm hit San Diego County last night and will continue through this morning. There is expected snow in the mountains and the SD Sheriff said if you are headed to your local mountains to check out the snow respect private property and make sure you check road closures and chain requirements. And the third storm is supposed to hit Thursday into Friday bringing heavy rain and mountain snow.
Governor Newsom is expected to lift the stay-at-home order for all regions in California today. This is according to a letter from the California Restaurant Association. Sources say that all counties will go back to the tier system with most returning to the most-restrictive purple tier — which allows the reopening of outdoor dining and indoor salons. A formal announcement from the Governor is expected today. 
An unidentified person one the 1 billion mega millions over the weekend. The ticket was bought at a Kroger grocery in Novi, Michigan. Novi, a city of about 60,000 people that is 30 miles northwest of Detroit. It was the third-biggest jackpot in U.S. The winner can choose to collect the prize through an initial payment and then annual payments for 29 years, or receive a one-time cash payment of about $739 million. In that case, the winner would get about $530 million, after taxes. If the winner chose an annual payout, the initial payment would be about $11.3 million after taxes, with payments increasing 5 percent every year. The final payment would be about $46.7 million after taxes. The odds of winning the jackpot were 1 in 302,575,350.
Police served a search warrant on Saturday at the home of that South Bay mother who has been missing for more than two week snow, Maya Millette. Police say the goal of the warrant was to obtain any evidence and clues to her current whereabouts. They emphasized that, "The Millete family has been and continues to be cooperative, and the investigation is ongoing. "Hundred of volunteers have been searching the trails of Mount San Miguel Park for the past two weeks.  Police are asking the public to contact the Chula Vista Police Department if you have any info. Chula Vista Police Department at 619-691-5139 or San Diego Crime Stoppers anonymous tip line at 888-580-8477.
Super Bowl 55 is going down in two weeks (Feb 7th) in Tampa with the Tampa Bay Buccaneers facing the defending champion Kansas City Chiefs. And everyone is talking about how it's going to be Tom Brady and Patrick Mahomes going head to head. This is Tom Brady's 10th trip to the Superbowl, winning 6 of those.  And the NFL announced that half of the approximately, 14,000 fans that will be in attendance will be health workers. The NFL  is inviting 7,500 vaccinated health care workers to attend the game. Each team will get to select a handful of medical workers from their communities and send them to game, all expense-free. The Buccaneers will be the first team in NFL history to have home field advantage for a Super Bowl. Super Bowl 55 halftime performer will be The Weeknd. Before the game, Miley Cyrus will host a TikTok Tailgate. She will perform for the thousands of vaccinated healthcare workers that were given tickets to the game. Attendance will be limited to 22,000.
When it comes to Valentine's Day, flowers and chocolate reign supreme when it comes to classic gifts. But it seems that this year, those tried-and-true treats aren't going to cut it. That's according to a new survey by jewelry company Angara, which found that 20% of respondents say if they get a thoughtless, cliché gift for Valentine's Day it could mean a breakup. Harsh! 47% of respondents say it's important for their partner to know what they like and don't like -- and it has nothing to do with how much money you spend, but rather that you put some thought into the gift. So ... put some thought into it this year! Rumors are coming out that Kourtney Kardashian is now dating Travis Barker! The two were posting similar photos on their IG but didn't tag one another. Photo Credit: Getty Images
Justin Bieber reflected about his 2014 arrest on his Instagram over the weekend. T
ake a look at what he had to say about the incident years later: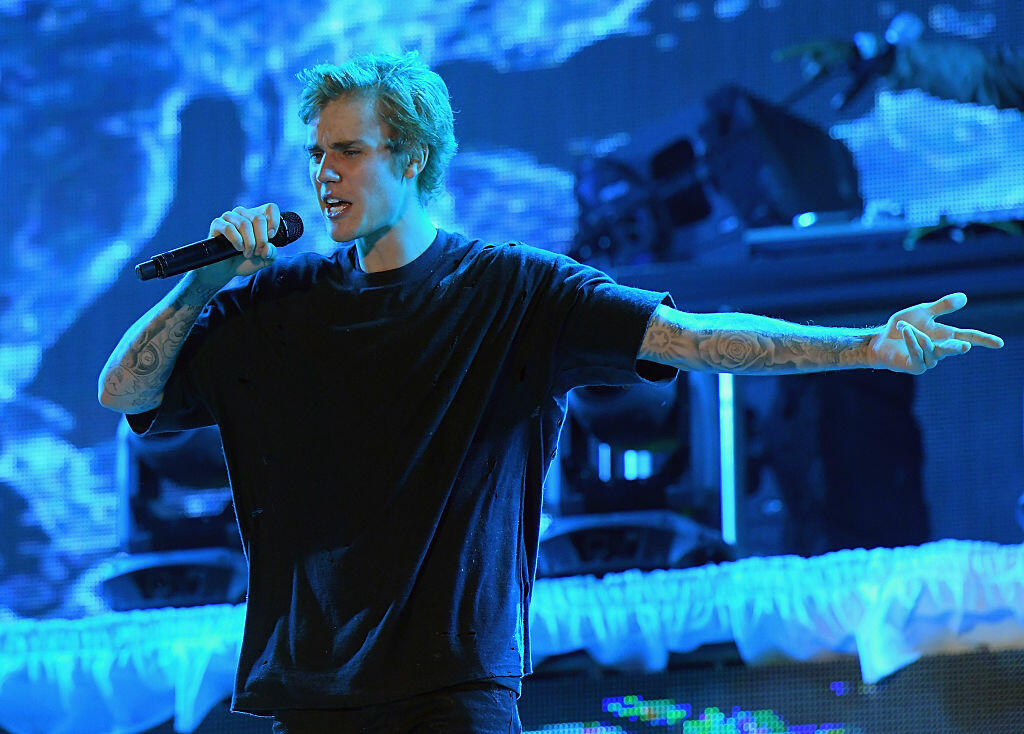 Photo Credit: Getty Images
Beyoncé announces her third Ivy Park Collection! ICY PARK!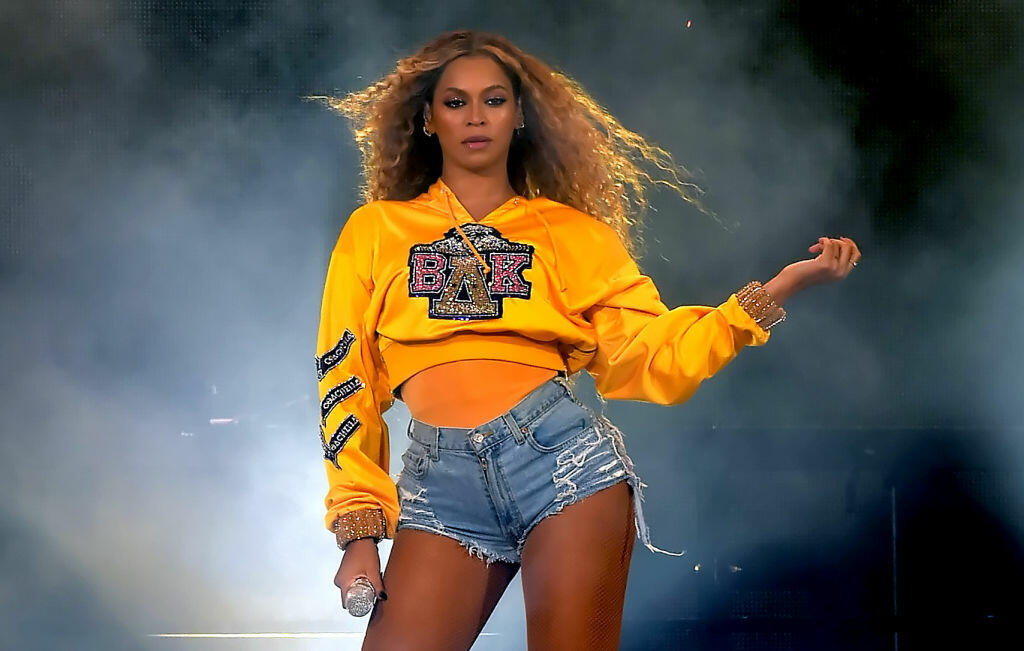 Photo Credit: Getty Images
Check it out!