Would you be upset if you had to pay $200 at dinner but only ordered $50 worth of food??? This happened to Frankie and he's pretty upset!
They've been together for 5 years but now doesn't want to get married! Should she love him or leave him? Yesterday, an 18-21 year old man (there are conflicting reports on his age) was threatening to jump off the Belmont Park Roller Coaster. Police were trying to talk him down around 4:45pm yesterday.  Traffic was shut down on Mission Boulevard and hundreds of people were watching. SDPD's Psychiatric Emergency Response Team spent several hours trying to talk him down. He ended up coming down from the roller coaster around 7:45 p.m., before grabbing a tarp and making his way back up. Shortly after 8:30 p.m., he crossed over to a nearby roof. Then just after 9 p.m., he came back down to the ground, where officers were able to take him to a nearby hospital or mental health facility.
21,000 North County residents are bracing for possible power outages today. SDGE notified People who live in Pala Reservation, Fallbrook, Oceanside and Camp Pendleton and more that power could be turned off today or tomorrow due to dangerous fire conditions.  If the power is turned off, SDG&E said it's hard to say how long the outage could last. It all depends on weather conditions.
Two-Thirds of People Say This Holiday Season Will Mean More Than Ever Before!  
According to a new survey, they are not just looking forward to the holidays this year, they NEED them. They say this year has made them realize just how important their relationships with their friends and family really are especially since we can't all get together in person so easily. The survey also asked people how the holiday season will look different this year. The top five ways are: More online shopping . . . more time at home . . . fewer holiday parties . . . sending more care packages to family and friends . . . and throwing virtual holiday parties.  
San Diego County is offering a series of upcoming free flu vaccination clinics.  Clinics will take place the rest of this month and through November at several locations. They are free for adults and children aged six months and up. Other clinics include:
Oct. 27: North Coastal Public Health Center, 3609 Ocean Ranch Blvd. in Oceanside;
Oct. 28: Central Public Health Center VIP Trailer, 3177A Oceanview Blvd. in San Diego;
Oct. 29: East Public Health Center, 367 N. Magnolia Ave. in El Cajon; and
Nov. 3: North Inland Public Health Center, 649 W. Mission Ave #2 in Escondido
The flu vaccine is covered by medical insurance and is also available at doctors' offices and retail pharmacies. People without healthcare coverage can get vaccinated at a Community Health Center or County public health center throughout the flu season. For a list of locations, visit sandiegocounty.gov/iz or call 2-1-1.
Adele absolutely killed it on SNL over the weekend. Not only was she in a few skits but she also preformed her greats hits!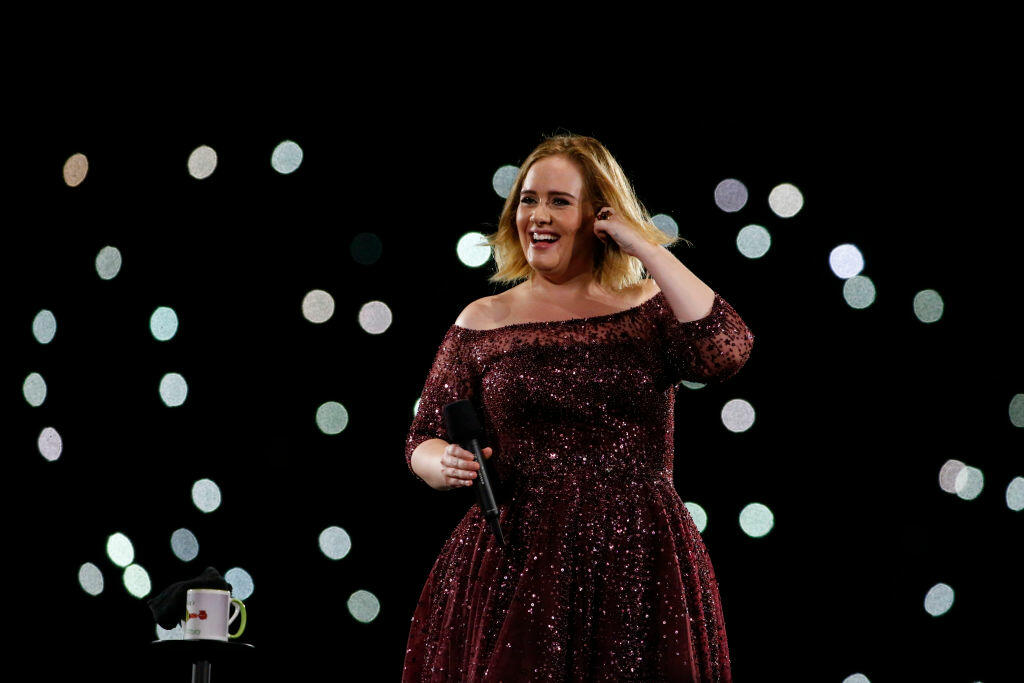 Photo Credit: Getty Images