Frankie's friend had to check on him after we posted something on Instagram!
Plus what would you do if you were dating two people at once and they both want to quarantine with you!?!?! Which one would you pick? This situation is happening to one our Channel 933 listeners and he needs some advice, it Other Peoples Problem. Today is Patriot Day and National Day of Remembrance: In memory of the nearly 3,000 people killed in the September 11, 2001, terrorist attacks. A ceremony is taking place in New York City this morning as well as at the Pentagon and at the Flight 93 Memorial in Pennsylvania. Here in San Diego there are a few ceremonies going on. The USS Midway is having a ceremony this morning that you can watch live on the USS Midway Museum Facebook page at 9:30 am.
9/11 Ceremony at the USS Midway
This year's event will be streamed live on Facebook, and you can partake even if you don't have an account on the platform. The ceremony includes retirees of the New York City Fire Department, a tolling of the bells by the San Diego Fire Department, an honor guard, a helicopter flyover, a 21-gun salute, and a water display by the Harbor Police. The live stream starts at 9:30 a.m. on Friday; watch it here.
Runners all over the world are participating in this event, which has gone virtual. People of all walking, jogging, and running experience levels are invited to participate in this 5K on their own time on Friday, and use the hashtags #911HeroesRun and #IfNotMeThenWho on social media posts to show their support for veterans and first responders.
One of the biggest fundraisers for firefighters in San Diego, this event historically involved firefighters, police, military personnel, and civilian supporters gathering to climb 110 flights of stairs—the number of floors in the Twin Towers—together in downtown San Diego. This year's event had to be canceled, but they are still taking donations for Firefighter Aid. To help them meet their $200,000 fundraising goal for the year, you can donate here.
https://www.firefighteraid.org/2020fff
The Valley Fire is now 35% contained. It's burned 17,665 acres, 30 homes, and dozens of buildings. Evacuations orders are still in effect in many areas. They are asking people to stay out of those areas and if you're not from the area in general definitely stay away.  "It's not a time to be getting photographs. It's not a time to be flying drones. It's not a time to be getting video."   Also they are asking East County residents in the area to put together an emergency go kit just in case they need to evacuate as well as download the SD Emergency App and sign up for crisis notifications at ReadySanDiego.org.
Also the San Diego County Pollution Control District says that air-quality levels were unhealthy in some parts so they are advising people to limit outdoor activities until conditions improve.
Those who have lost their homes or other property to the wildfire to call the County Assistance Hotline at 858-715-2200 or email valleyfirerecovery.@sdcounty@ca.gov.
The County of San Diego established a recovery hotline and email to help those affected by the fire.
https://www.sdcountyemergency.com/content/oesemergency/en-us/updates/0091.html
The San Diego Foundation announced a disaster fund has been established to help affected families.
https://www.sdfoundation.org/programs/programs-and-funds/regional-disaster-fund/
The 23 Cal State universities which includes San Diego State announced yesterday that classes will remain primarily online next semester due to expected increases in coronavirus cases. The decision was based on factors like the need to publicize course offerings and enroll students for the next term as well as forecasts that infections will spike this winter. He also cited "an insufficient testing and contact-tracing infrastructure."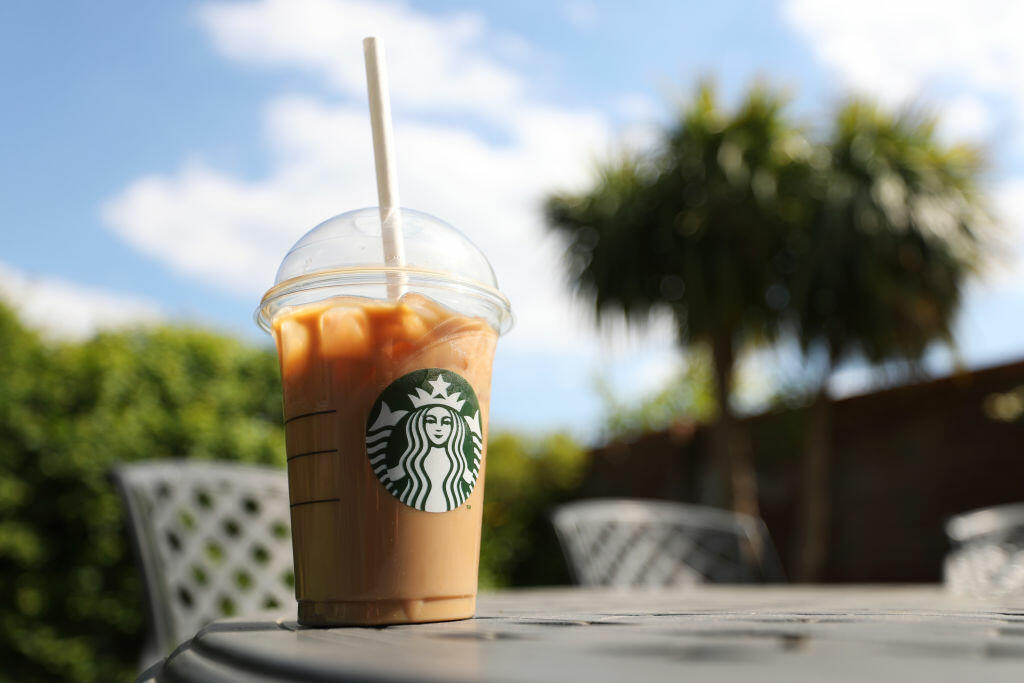 Photo Credit: Getty Images
Starbucks is getting rid of their iconic green straws and replacing them with recyclable straw less lids. They will have a drinking spout and contain about 9% "less plastic than the flat lid and straw used before." They plan to reduce 50% of waste by 2030. Speaking of Starbucks, if you're trying to order the 'secret' pumpkin pie Frappuccino here's how. It's getting a lot of buzz on the internet. Start by ordering a grande pumpkin creme Frap ask for heavy cream, cinnamon dolce syrup and cinnamon powder.   You can also ask top it with whip cream. They say it's like enjoying a pumpkin pie through a straw.  People are also talking about the WAP drink which has White Mocha, Almond Milk, Pumpkin Spice Latte.
Check out this secret drink list.
https://starbuckssecretmenu.net/10-pumpkin-starbucks-secret-menu-favorites/
Kanye West apparently went to the hospital yesterday because he was texting too much! Kanye posted a very interesting picture on his twitter that has everyone beveling that too much texting can land you in the hospital.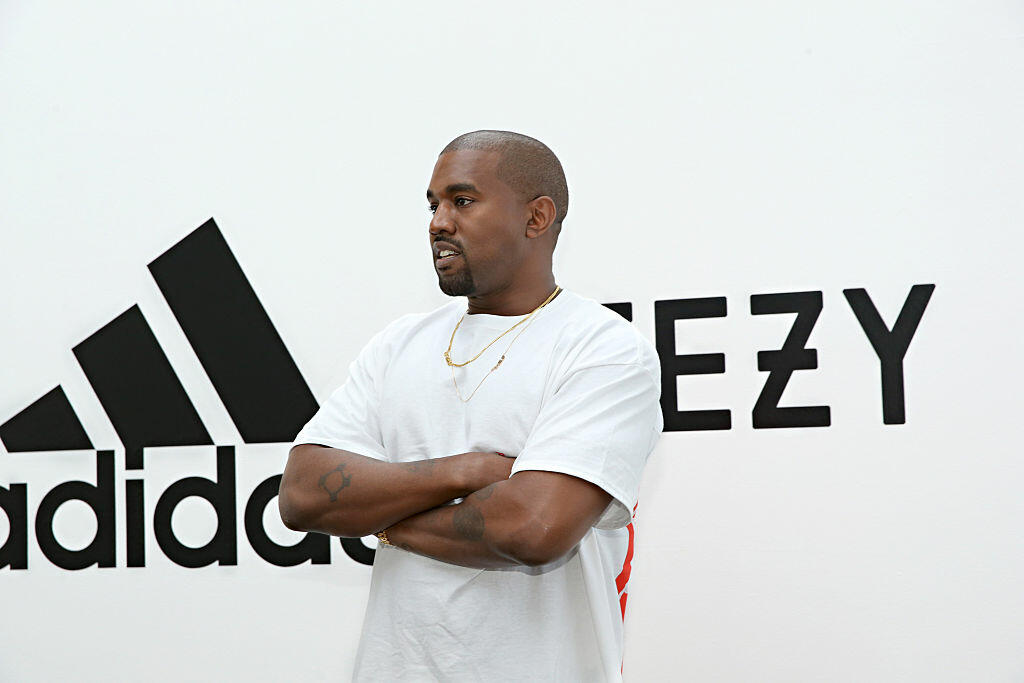 Photo Credit: Getty Images
It looks like the Kradashian's might not be leaving your TV's just yet! Rumor has it, that the family could be in talks to have a streaming special!
Click HERE to find out all the details: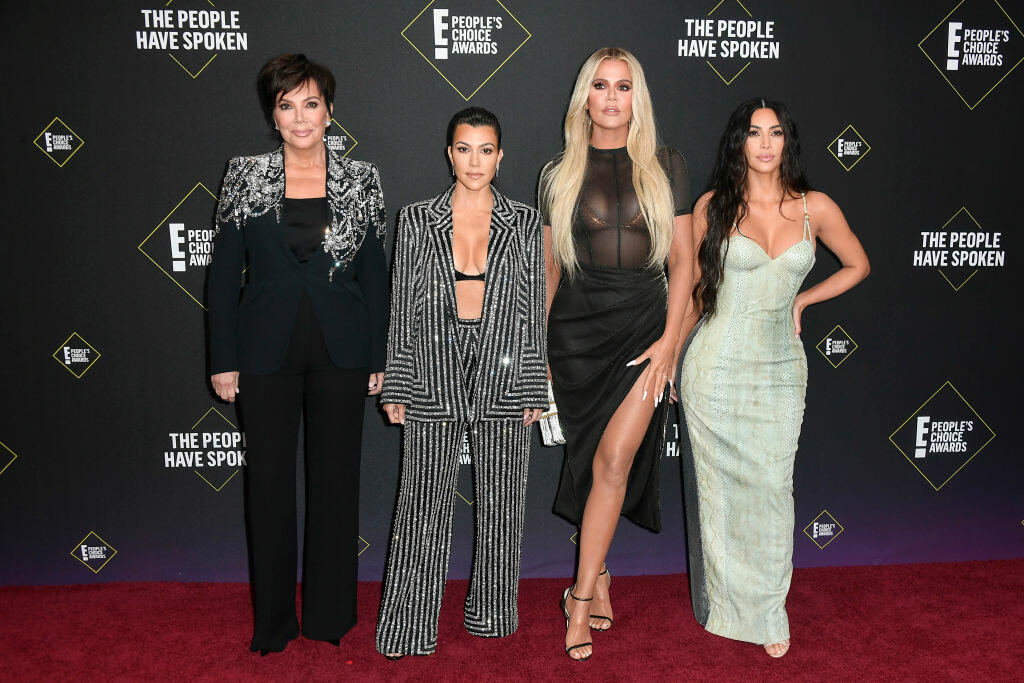 Photo Credit: Getty Images