Anna Faris Speaks About Split With Chris Pratt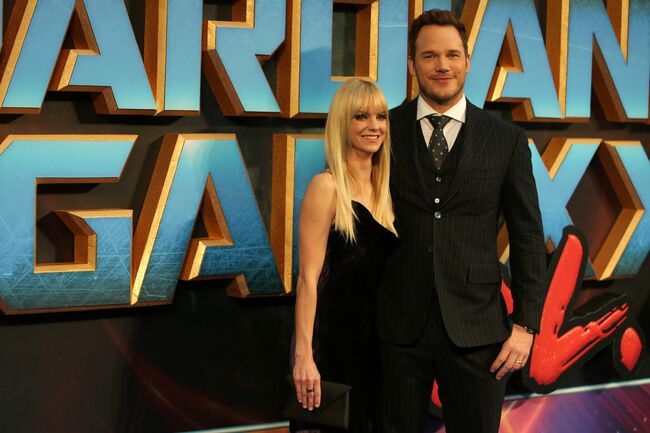 Anna Faris has shared her first comments since the news of her split from Chris Pratt.

The actress opened her Unqualified podcast today with a message of appreciation to her fans.

"Hey, dear listeners: I just want to thank you all so much for all the love I've been receiving, and I truly love you," she said before the segment transitioned into a pre-taped episode featuring the My Favorite Murder hosts Karen Kilgariff and Georgia Hardstark.

However, later on in the episode, she did touch on the importance of self-worth and being valued in a relationship while answering a question from a woman struggling with her boyfriend and one of his co-workers.

"Don't be afraid of the future. You're young. You're in L.A.," Faris said. "There's a lot of amazing people out there. Don't feel afraid to feel your independence if things aren't right."

She even related the situation to herself.

"I made that mistake, I think, a little bit feeling like, 'I'm checking my relationship off the list,' and, um—The final advice I could give you would be know your worth, know your independence, know that you're young, and there's so many people out there," she continued. "There's so much life experience. I hope you get to live it all and experience a whole lot of people. Life is too short for you to be in relationships where you're not feeling like this isn't fully right or somebody doesn't have your back or somebody doesn't value you in every way."
Oof. Everyone was waiting for this. Anna Faris has her podcast so most people expected that was how she was going to address things. She was strong about the whole thing but it was just so sad to witness it happen. Pratt and Faris were so cute. And I don't know if it's just me but that whole "know your worth" line made me feel like things were just real bad in her relationship. Kinda like no one wanted to be in it anymore. But alas, it has happened and it's going down. And to make things even more awkward, Chris Pratt accepted an award at Teen Choice last night and made no mention of family. Bummer.

Ethan Cole
Ethan Cole is night host at San Diego's #1 Hit Music Station, Channel 93.3 FM. Listening weeknights 7p to midnight for the newest music, and the 9@9 countdown.
Read more