Taylor Swift Murders Katy Perry... AGAIN!!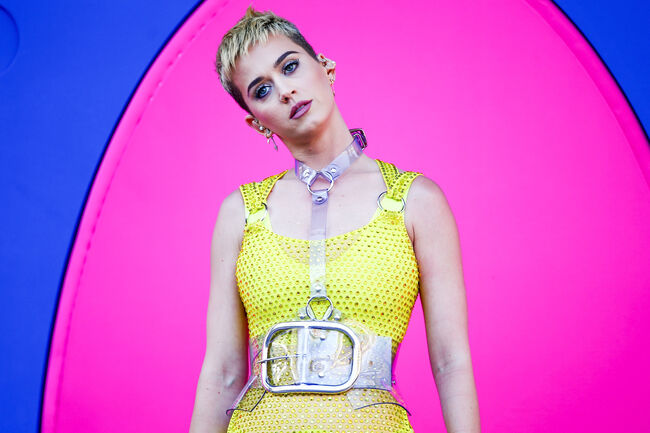 Perry capped off her marathon YouTube livestreaming event, promoting the release of her new album Witness, with an outdoor concert for her fans on Monday, and she made some more steps towards reconciliation.

While singing her single "Swish Swish," which many have speculated was written as a diss track aimed at the 1989 singer, Perry changed a key lyric, thus presenting what appeared to send a more supportive, positive message.

Instead of singing the line "Don't you come for me," in the first verse, Perry sang, "God bless you on your journey, oh baby girl."
So in case you forgot or didn't hear, the feud between Katy Perry and Taylor Swift was reignited when Perry released her song "Swish Swish" with Nicki Minaj. Many believed it was a shot at Taylor and her "Bad Blood" song. Well, Taylor responded swiftly by BURYING Katy Perry. On the night KP released her new album, Taylor put all her music back on streaming services which became the talk of the internet essentially burying Katy's new album. Now, we finally see how bad it was.
Katy Perry is doing everything she can to end this saga... Even changing lyrics to her music to something positive. This one is tough for me because I love both artists I've belted out "Firework" if not more than, then the same amount as I've shrieked "Knew You Were Trouble". But as tough as it is, I need Katy to fire back. I'm not pitting girl against girl or anything like that... I just love the pettiness.

Ethan Cole
Ethan Cole is night host at San Diego's #1 Hit Music Station, Channel 93.3 FM. Listening weeknights 7p to midnight for the newest music, and the 9@9 countdown.
Read more