New Music Report: Expert Picks - Week of January 15th
There has been a lot of great new music released over the last few weeks. You can find out what was released this weekend in our New Music Report, but take a look at what we've been listening to lately. Our editors Nicole and Isha have shared some of their Expert Picks for the week. Check it out below.
Nicole's Picks:
Dan + Shay - "Tequila"
Country duo Dan + Shay have such a way with words. Their 2016 single "From The Ground Up" melted hearts across the country, and this year they've managed to work their magic again on a song called "Tequila," and it's not the drinking song that you might imagine. Now, I'm not one for tequila (unless it's in my margarita), but I am loving this song and the message behind it. The duo took the idea that people can have certain memories that are linked to certain things, like tequila. So when you smell tequila or taste tequila, you're brought right back to that memory, and in this case it's a former relationship. Genius.
In the song, the guys sing, "But when I taste tequila, baby I still see ya/Cutting up the floor in a sorority T-Shirt/The same one you wore when we were/Sky high in Colorado, your lips pressed against the bottle/Swearing on a Bible, baby, I'd never leave ya/I remember how bad I need ya, when I taste tequila."
Moon Taxi - "Not Too Late"
Moon Taxi is about to drop their Let The Record Play album in less than a week, and in anticipation of the release, the band shared a new song called "Not Too Late." The hopeful song reflects on the past, but looks ahead to the future as Moon Taxi frontman Trevor Terndrup sings, "I'd give anything to hear you tell me, it's not too late."
On social media, the band wrote of their new song, "'Not Too Late' was the last song we wrote for this album. It was a phrase that came up a lot while we were recording because we had so much creative freedom in the studio. It's about where we are as band. Pushing ourselves to escape insecurities and pressure, trying to deliver our best work yet 10 years in."
Follow Nicole on Twitter: @NicoleMastr0
James' Picks:
Slenderbodies - "Pink Hue"
After the release of singles, "Lucid" and "Amensia," Slenderbodies have unleashed their accompany EP, Fabulist Extended, and the five-track set features one atmospheric highlight called "Pink Hue." Four cuts into the collection, Max and Ben concoct an airy ode to that one love. Atop layers of shinning guitar rifts and falsettos, the sensual R&B-charged track is perfect for setting the mood. Fabulist Extended serves as the follow-up to last spring's Fabulist EP via Majestic Casual. You can catch the budding LA-based duo on the road with Passion Pit during select dates on their North American tour.
Rylic Zander - "Juvenile"
Halfway into Rylic Zander's PrettyUgly, you'll find a moody banger titled "Juvenile" that hears the act spitting rapid bars atop trap-charged production. It's menacing and yet still inviting — a common attribute that appears throughout the rest of the LP. Recorded at the start of November 2016, the project kicked off with one song intended to get him past a heartbreak. It turned into several songs about discomfort. PrettyUgly collaborators include executive producer KT Got Beats and engineer Josh Sellers (the same engineer behind N.E.R.D's latest self-titled album). "There are #prettyugly things that happen in life," he wrote on Facebook, referencing the title of the set. "It's up to us to decide if they are pretty, or if they are ugly."
Follow James on Twitter: @newyorkinstinct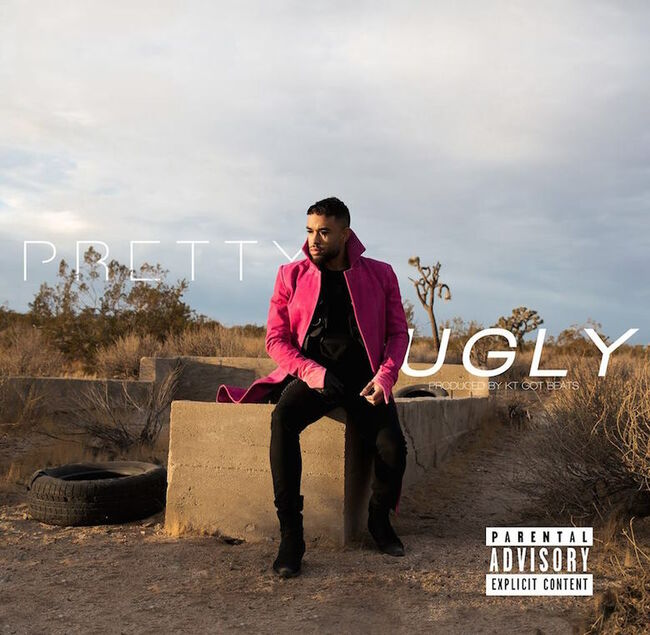 Isha's Picks:
SZA featuring Wale - "The Weekend (Remix)"
Wale just added his own poetic spin to SZA's hot "The Weekend" single. The track is a fan-favorite for all of the TDE vocalist's fans. So, we were more than excited when we discovered that such a dope lyricist as Wale brought new life to the song. On this remix, Wale answered all of SZA's previously unanswered questions. "I'm just trying to see quality over quantity/I'm just trying to say I be trying to live honestly/I'm just trying to say when you be sending nudes, I turn into Pookie in New Jack—that s**t be calling me," rhymes Wale. "Why you want me when you got a girl?" Vibe out to the new "The Weekend (Remix)" ASAP.
Dave East – "On God"
Dave East made his very first drop of 2018 with "On God." As the Harlem MC described it in the track's opening, East decided to "put out something before this s**t drop." And by "this s**t," he means the follow-up to his Paranoia EP last year, which is Paranoia 2. This new project is dropping on Tuesday (Jan. 16) and his fans are more than ready. So, to prep them even more for it's release, East blessed us with "On God" first. Jahlil Beats and Nick Paps produced it. On the beat, East is in his purest, realest form as he raps about his come up. "Them n**gas with you they ain't riding right/ Ain't got no time to hate on nobody I got a life," he raps. "B**ch I'm on the Forbes list for real/ Mazzetti or the Porche just to chill." Peep the bars here.
Follow Isha on Twitter: @IshaThorpe