INTERVIEW: A-OH Opens Up About Important Meaning Behind Single 'Urself'
The message of Indianapolis-born electronic DJ/producer A-OH's new single "Urself" is very simple ... and it's one that the world needs to hear right now: to love yourself urself.
On his electronic-driven new song, A-OH teams up with Consuella, who contributed her ethereal vocals to help get the idea of self-love across as she sings in the chorus, "No one, no one is gonna love you, love/Until you love yourself/love yourself/So go and love yourself."
A-OH, who is a skilled instrumentalist, had originally come up with the production for "Urself" as a remix to another song, but ended up taking it back for himself. He tells iHeartRadio, "I really fell in love with the instrumental. Then I teamed up Consuella and another writer, and we came up with this concept of remembering to love yourself. We were all going through different things at that time, but we realized that everyone goes through things. So, who wouldn't relate to this?"
The Important Meaning Behind "Urself"
A-OH opened up about the important meaning of "Urself," which as he mentioned is all about self-love. He explains that for you to be able to show others what love is, you have to love yourself first, and that love can help you achieve anything in life. A-OH tells us:
"The message is actually simple. It's a reminder to stop, look in the mirror and love yourself, because no one is going to love you until you love yourself, truly. You have to show people what love is and for you to be able to spread love for something or someone, first you really have to understand what it is to be 100% comfortable and love yourself. People aren't going to always understand what you're going through or what your dreams are, but that's okay. Because no one should be able to understand your dreams, otherwise it would be their dream. You have to have that confidence that you are going to make it through whatever situation you're currently going through; whatever dream you're trying to accomplish. That because it's in your mind, and your heart, and you love yourself, you can accomplish anything that you want."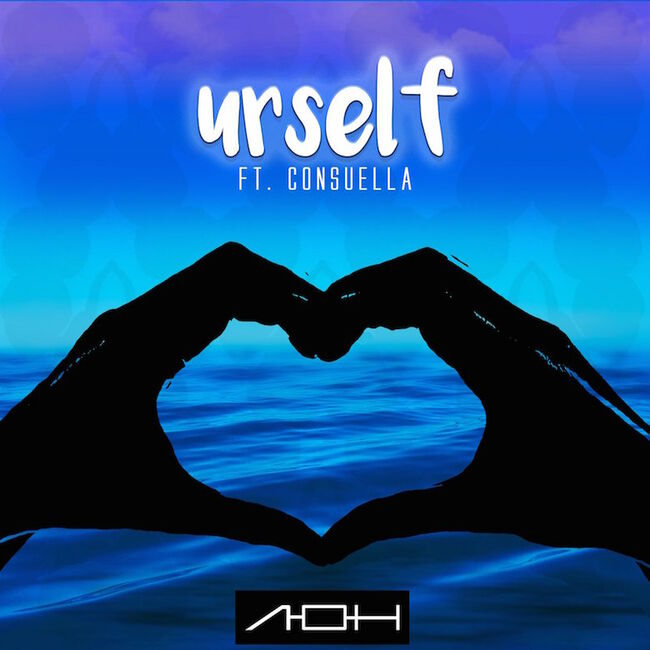 A-OH's Advice on Self-Love
"Urself" is all about the idea of self-love and loving yourself, which is not an easy thing to do for some. So, how exactly do you do this? If A-OH had to give advice to someone who is feeling insecure about self-love, he would tell them:
"The greatest love is actually self love. Before you can love anything truly, you have to love yourself. It's what's going to give you the confidence to overcome any obstacle or pursue any goal that you may have, because people are not always going to understand what you're going through. People are also not always going to see your vision or your goals. The only way to be able to actually accomplish those is by having self-love because then at that point, it doesn't matter what anybody else says."